Open since 2004, The Coup has been a community favourite for the vegetarians and vegans on 17th Ave and around Calgary. From the vibrant atmosphere inside and on the patio, to minute details on food sourcing, nutrition and taste, it's no wonder The Coup stands out for those who have dietary needs, ethical reasons and more towards local eats.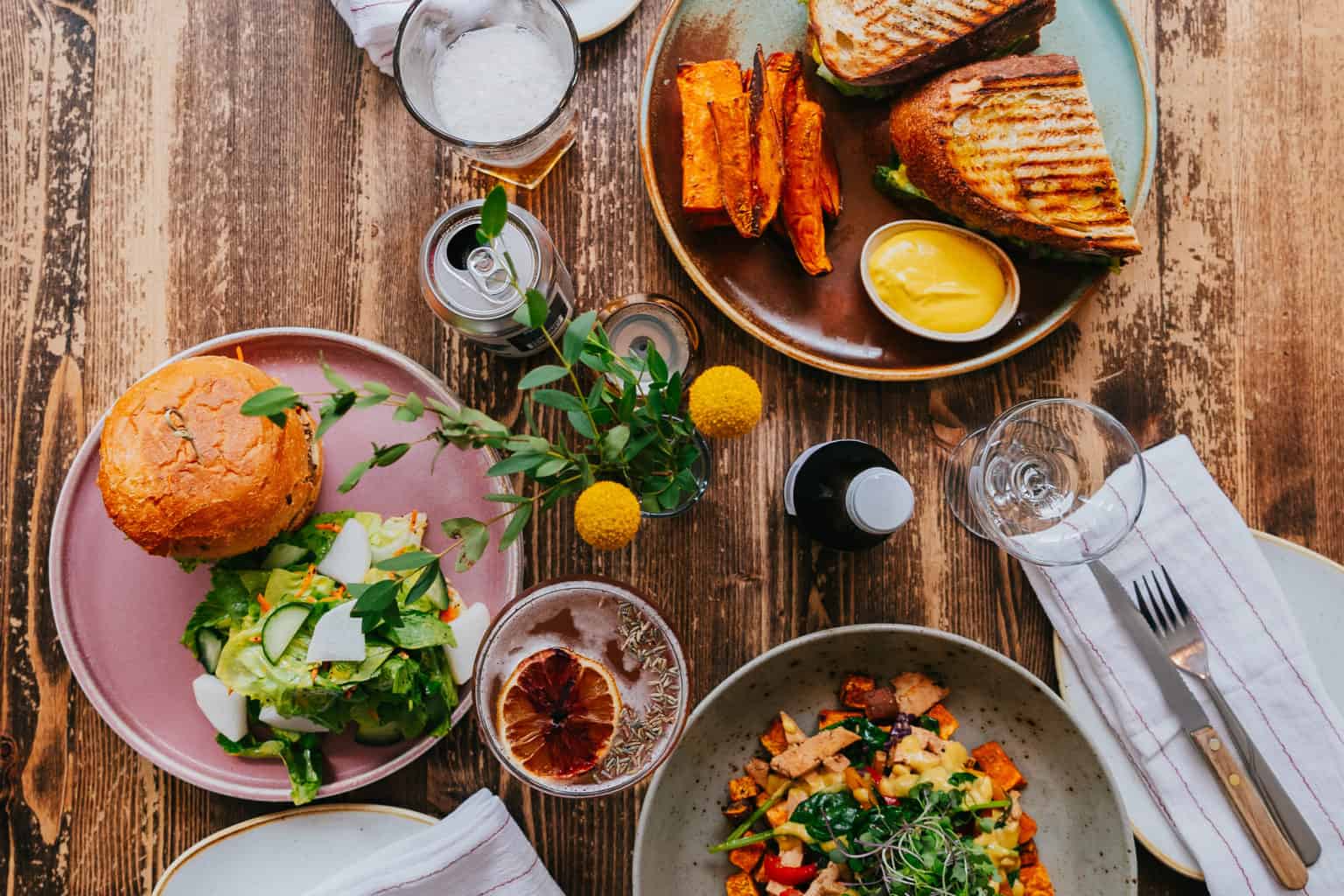 LOCALLY SOURCED, LOCALLY SERVED
The Coup believes in the inherent responsibility to making the world a more sustainable and healthy place. In connecting with the community through support for local suppliers, farmers and artisans, all types of foods and beverages prepared at The Coup are whole, local, organic and made from scratch. Donations towards local community efforts such as Leftovers Calgary and Tree Canada are also part of The Coup's initiative towards increasing sustainability and ecofriendliness.
SUSTAINABLE CONSUMPTION
Proudly certified as a 3 LEAF Canadian restaurant in sourcing, preparation and service, The Coup celebrates cultural diversity in food, drinks and people. With efforts to reduce food waste and its impact on the environment, The Coup sources and prepares their own ingredients with the advantage of creating unique menu alternatives such as: rennet-free cheeses, GMO-free soy and grain items as well as vegan, organic, biodynamic wines or zero-proof alcoholic cocktails.
SUPPORT LOCAL RESTAURANTS
Knowing your local community is key, especially for restaurants who make an effort to maintain a functional food ecosystem. From farms to the kitchen and the kitchen to your dining table, The Coup makes the process as transparent as can be from the moment you sit down to the first bite you take. Book a table online, order delivery or come dine at The Coup to experience a truly modern vegetarian dining experience!
924 17 Ave SW, (403) 541-1041
Website: thecoup.ca
Instagram: @thecoupcalgary
Facebook: @thecoupvegetarian