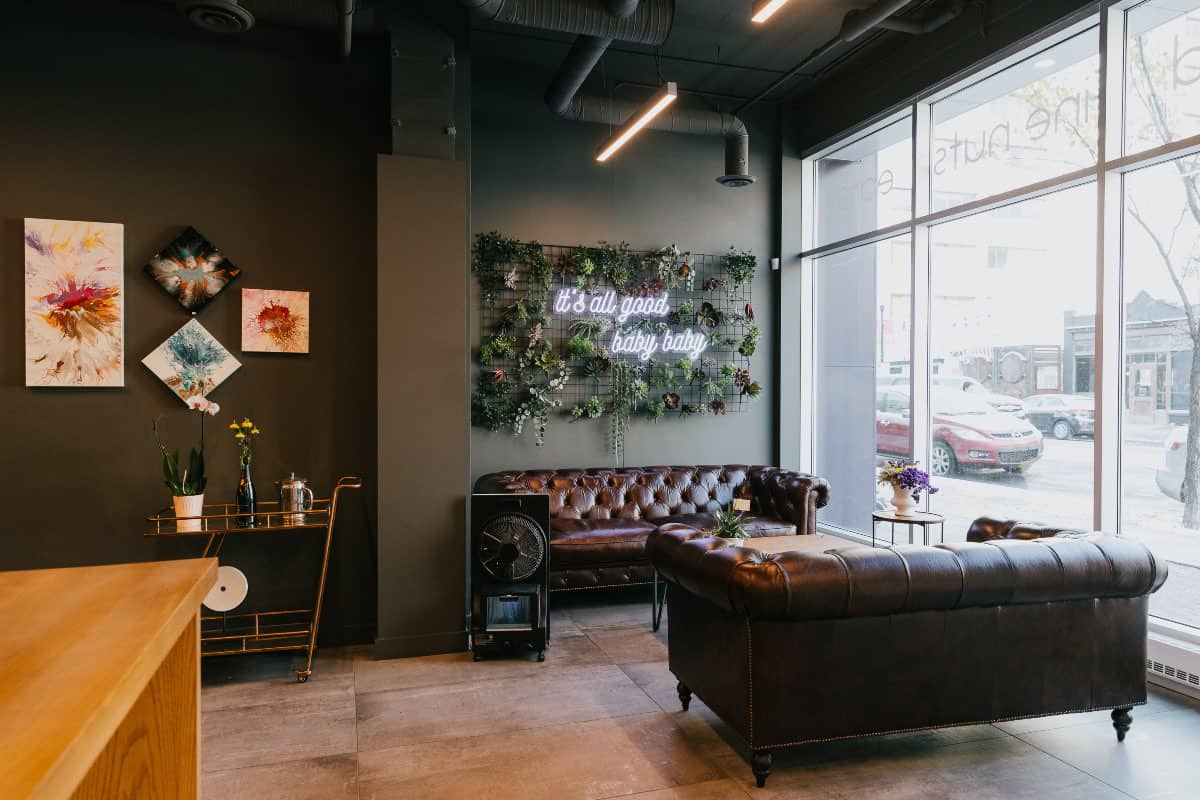 Since its Summer 2020 opening, this Instagram-worthy spot, Element Cafe, has become a hot spot for caffeine lovers and foodies alike with their selection of hot drinks, sweet and savoury eats, and of course their photographic interior, complete with lots of art, greenery and vibrant lighting.
Curb Your Caffeine Craving
Located in the heart of downtown Calgary on 17th Ave SW, Element Café's menu consists of a number of caffeinated beverages with classic, yet essential options like drip coffee, Americanos and lattes. They also offer a few unique choices too such as their Turkish coffee, which is an extremely fine ground coffee served espresso style; or their Café Breve, which is a miniature latte made with half-and-half cream to give it a rich and fluffy texture. 
Treat Yourself To Sweet and Savoury Baked Goods
You also won't regret adding a buttery pastry to your hot beverage either. Element's selection of sweet and savoury baked goods are the perfect pairing. Indulge in sweets like cheese cake, Danishes, Tiramisu cake and more, as well as several gluten-free and vegan options for those with different food preferences and allergies. If you're going the savoury route, options like pizza rolls, spinach and cheese rolls or their turkey sausage roll are sure to satisfy those cravings. Their menu also consists of a handful of sandwich options for when you're looking for something a little heartier, as well as beef, chicken and veggie samosas. 
Fine Nuts and Local Brands
Another unique "element" – see what we did there – about this 17th Ave café is their selection of fine nuts you can buy to take home and snack on, or for enjoyment while you sip on your coffee. They have a variety of different flavours ranging from sweet to spicy, along with other flavour combos such as lime and pepper, or lime and saffron. You can also shop their selection of teas, coffee, and local brands such as Bee Loved honey. 
Pay a visit to this trendy café for a cup of joe and some delicious pastries, located at 331 17 Ave SW, and open 7 days a week.  
331 17 Ave SW, elementcafe.ca
Website: elementcafe.ca
Facebook: @elementcafeyyc 
Instagram: @elementcafe