With Father's Day just around the corner, it's our turn to treat Dad to a meal out and there are plenty of delicious options we think he'll really appreciate on 17th Ave this week! Whether you're looking to dig into some classic barbecue favourites or enjoy a caesar over brunch, here are just a few of the places you can dine with Dad this weekend! 
Trolley 5 
Trolley 5 is dishing up a decadent take-home dinner in honor of Father's Day, complete with a slow smoked beef brisket, oven roasted baby potatoes, oven roasted carrots, BBQ sauce and house-made stuffing and gravy. Pre-order yours now at www.Trolley5.com – we have a feeling Dad is going to be impressed if you serve up this feast on his special day. This local favourite brew pub ALSO does weekend brunch with tons of lip smacking menu items ranging from their benny bar to dim sum. 
728 17th Ave SW, trolley5.com
Yum Bakery 
Father's day isn't just about barbecue and beers. It's about spoiling Dad and making him feel loved, and right now at Yum Bakery, they have two perfect Father's Day cakes that are sure to do just that. Choose between a golf-themed chocolate cake filled with caramel chocolate whipped ganache and decorated with their buttercream icing or their "King of the Grill" vanilla chiffon cake layered with raspberry mousse and topped with their delicious buttercream icing. These may be meant for Dad, but we think you'll really enjoy them too. That is, if Dad chooses to share. 
1017 16 Ave SW, yum-bakery.com
Universe Restaurant
With an abundant menu of breakfast staples and hearty entrees such as Montreal smoked meat sandwiches and hot submarines, Universe is an ideal choice if you want to treat Dad to a filling and tasty brunch. Stop in for their all-day breakfasts and brunch cocktails, such as mimosas and caesars!
1415 17 Ave SW A, universerestaurant.ca
Ollia Macarons + Tea
You can always expect scrumptious treats from our friends at Ollia, regardless of the occasion. Right now, you can pick up their Butterscotch White Chocolate mugs branded with "#1 Dad," made with homemade butterscotch caramel, whipped into white chocolate and a centre of pure creamy butterscotch. Hopefully Dad is open to sharing, because these sound delicious. 
810C 16 Ave SW, byollia.com
Simply Irie 
Treat Dad to a flavour-packed taste of the Caribbean at Simply Irie, a family-run restaurant located just north of 17th Ave on 6th St SW. Dig into authentic island-inspired dishes like the always popular jerk chicken, Jamaican patties, or roti, paired with a Jamaican beer to wash it all down. Hop on their central Beltline patio, or order online at the link below! 
1510 6 St SW, simplyirie.ca
Comery Block 
Give Dad a break from his role as grillmaster and treat him to some West-Tennessee inspired barbecue grub at Comery Block. Their meat is served by the half pound, and they have tons of different sides and trays such as potato salad, nachos, deep fried pickles and more – perfect for sharing over local draught beers on their 17th Ave patio. 
638 17th Ave SW, comeryblock.com
Cluck N Cleaver 
It's not always easy to get the whole family to agree on a place to eat (especially if Dad's picking), but Cluck N Cleaver has all the essentials for a savoury and filling family meal that even the picky eaters will relish in. Choose from Cluck 'N Cleaver's two different family packs: the crispy fried chicken pack served with 8 pieces of their renowned fried chicken; or their rotisserie chicken pack served with an entire roast bird. Both are suitable for four people, and come with four handmade biscuits, a large gravy and a choice of one large side. 
1511 14 St SW, cluckncleaver.com
Blanco 
Tacos and tequila are a perfectly adequate Father's Day gift in our opinion and we think Dad will agree! Stop by Blanco's 17th Ave location this weekend and devour classic Mexican favourites like their enchilada mas grande, classic tacos and burritos, or try out their brunch menu available every weekend. Tequila pairs well with everything, so we think you're safe no matter what you choose. 
723 17 Ave SW, blancocantina.ca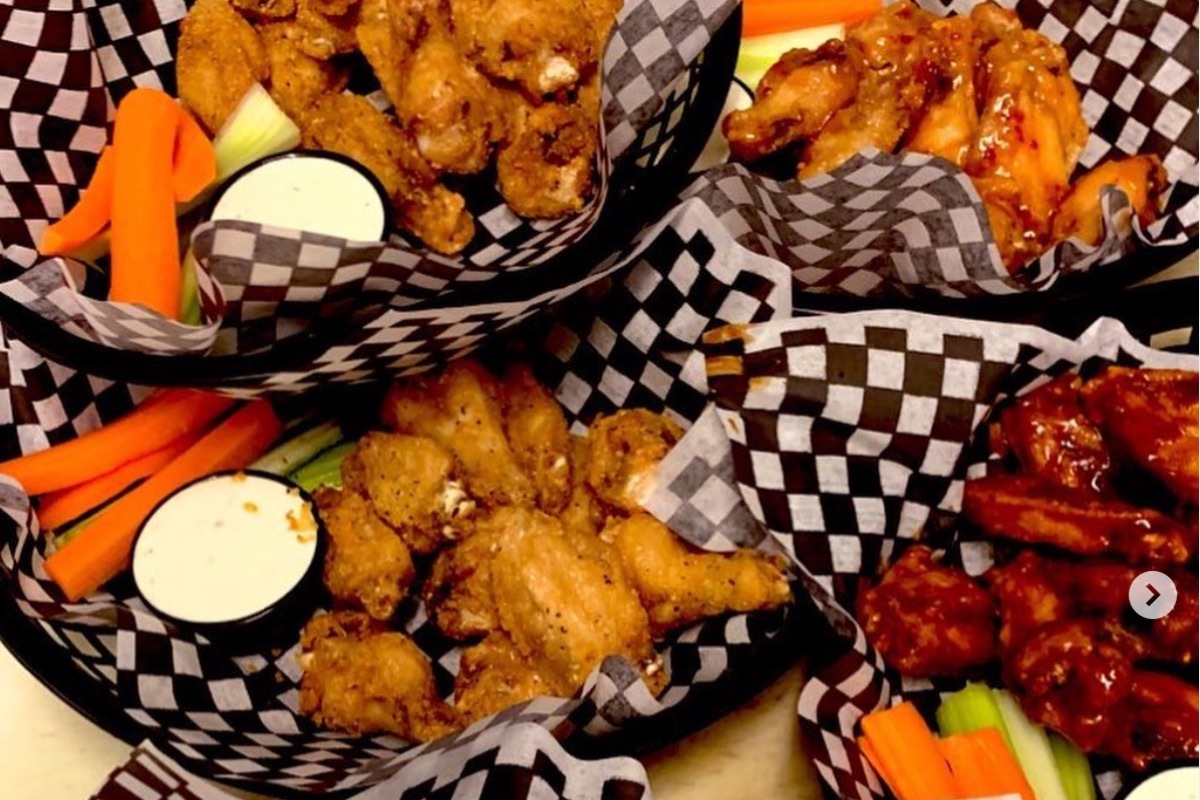 Mug's Pub 
Mug's Pub offers that quintessential pub experience with their relaxed and unpretentious vibes paired with classic pub food and cold beer. Find a spot on their 17th Ave patio, or indoors to enjoy access to their TV's, and order up some apps to share with Dad like their wings, poutine nachos, mini corn dogs and more. 
1330 15 Ave SW, mugspubcalgary.com
Tubby Dog 
Whether your Dad is a master of the grill or he barely knows his way around the kitchen, Tubby Dog's Father's Day on-the-go kits have LITERALLY everything you need for an epic home-cooked feast. Complete with a pinel N°06 carbon pocket knife from @kentofinglewood, an eco-friendly, one-time use, disposable CasusGrill, four Ukeys, four buns from @calgaryitalianbakery, one jar of homemade mustard, two @annexales tall boys or sodas, two mixed berry cheesecake in a jar from another 17th Ave fav, @yumbakery.yyc, and finally  matching tongs, napkins, and paper trays. Plus, it also comes pre-wrapped! Bring these on your next weekend camping trip, or set it up in your backyard – either way, this Tubby Dog meal is sure to delight. 
103-1022 17 Ave SW, tubbydog.com
Don't forget to check out our What's On page to stay up to date on the latest events and happenings on 17th Ave this Summer!
Stalk the latest and greatest on 17th Ave:
Instagram: @17thavesw
Facebook: @17thavesw
Twitter: @17thavesw