The holidays are the one time of year where it's almost encouraged to over indulge – and for good reason. Restaurants, bakeries, coffee shops and other food establishments kick it into high gear at this time of year to create the most decadent and festive holiday treats for the many family gatherings, parties and other events that usually occur during December. Although COVID has most likely already altered your Holiday plans this year, your favourite spots on 17th Ave are still making those Holiday goodies to get you through the season.
You can always count on this mainstay coffee shop located in the heart of 17th Ave to serve up the tastiest seasonal treats. Head there today for a hot cup of java and pair it with a Gingerbread muffin made with dried cherries and candied ginger. 
One of the best parts of the holiday season is spicing up your coffee routine and adding egg nog to everything! At Good Earth Café, step up your Holiday drink game with their cardamom eggnog latte or their butter rum eggnog latte.
1502 11 St SW, goodearthcoffeehouse.com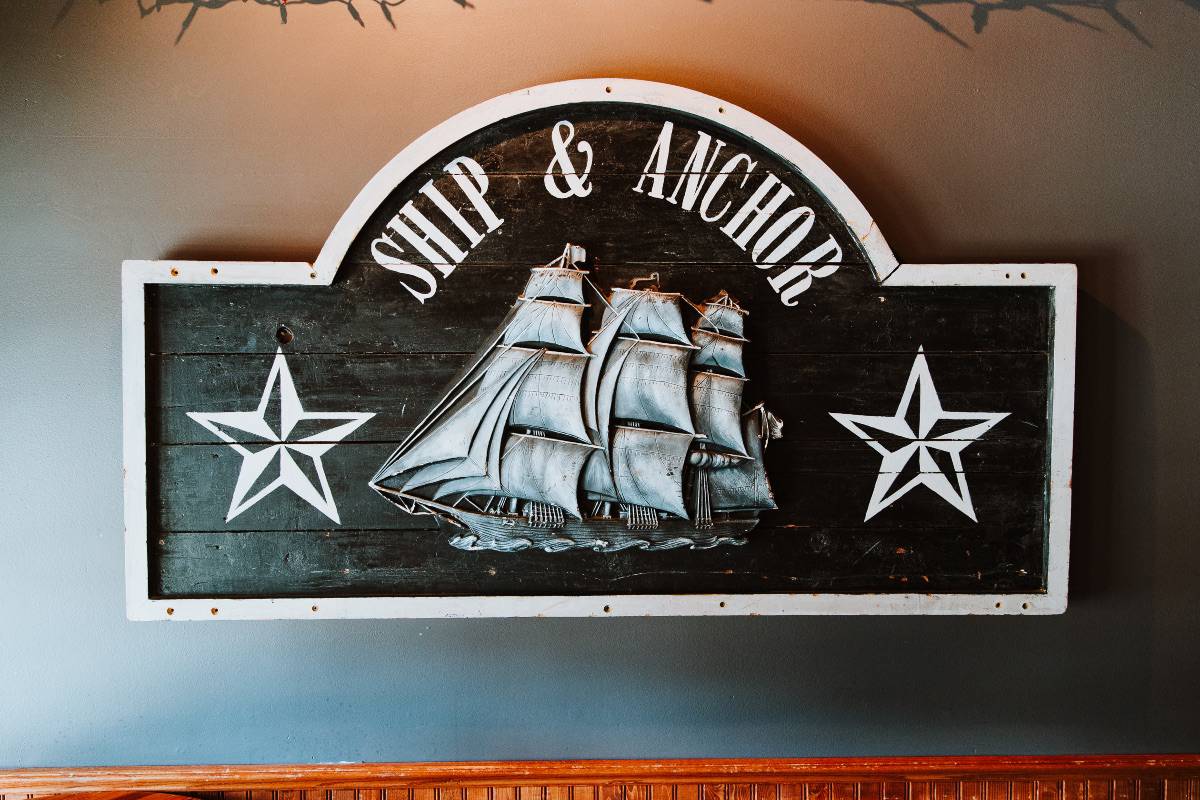 For more than 25 years, this local favourite pub, Ship and Anchor, has been serving up their "Best Ever Homemade Eggnog," with proceeds going to charity. This year, $5 from every glass and $10 from every bottle will be going directly to charities such as Calgary Drop-in Centre and Centre for Newcomers. You can even get the famous "Shipnog" to go!
534 17 Ave SW, shipandanchor.com
You can always count on Cobs for fresh baked goods and all the seasonal treats you can imagine! Stock up this Holiday with festive flavours such as their eggnog scone, gingerbread scone and the fruit mince tart. Oh, and don't forget about Cob's staples like their classic cinnamon buns, loaves of sourdough and more, which are sure to get you and your family through the cold holiday mornings!
Holidays may look a little different this year with the current COVID restrictions, but that doesn't mean you can't still indulge in Holiday treats, right? Pick up one of European Bakery and Deli's homemade dessert trays, vegan gingerbread cookies and more from this long-standing bakery. These tasty baked goods will have you feeling festive in no time.
515 17 Ave SW, eurobakerydeli.com
Black Sheep's holiday lineup includes a Mariage Frères advent calendar, where you can enjoy a different tea every day until Christmas, and their Linzer Tart, which has origins from Austria, and features mild spices, tart raspberry jam and a buttery crust – perfect for the holiday season. 
140-815 17 Ave SW, black-sheep.ca
This Calgary bean-to-bar chocolate café is serving up all kinds of Holiday treats this month, such as their Seasonal Fruit Nut Caramel bonbons, Candy Cane Hot Chocolate Bombs and a Peppermint Chocolate Cream Cake. There is no shortage of festive treats at this dessert lounge.
818 16 Ave SW, tendegreeschocolate.ca
This trendy new 17th Ave bubble tea joint is offering a Christmas Drink Special with their Strawberry Potted Milk Tea. This festive tea is almost too pretty to drink! 
If you're one of those people who would rather skip out on the Holiday baking, then check out Butterblock & Co. Their selection of croissants, cookies, cinnamon buns, bread pudding, mixed berries cheesecake danishes and more, is sure to get you through the Holiday season. 
908 17 Ave SW suite 111, butterblockyyc.com
Yum Bakery & Bistro's Christmas menu is now available for pre-order and includes Holiday essentials such as butter tarts, christmas cakes, butter buns, cranberry sauce, a christmas sugar cookie decorating set and more. 
1006 17 Ave SW, yum-bakery.com
Stalk the latest and greatest on 17th Ave:
Instagram: @17thavesw
Facebook: @17thavesw
Twitter: @17thavesw