The July Long Weekend is upon us, and we've got some pretty good suggestions of ways you can keep busy on 17th Ave. From new restaurants serving up gourmet burgers and inventive Asian food to local fitness studios offering awesome summer challenges, here are just a few ways to entertain yourself this weekend on the Red Mile. 
Eats
Tubby Dog On-The-Go 
Whether you're headed out on a long weekend camping excursion, or you're staying home and trying to keep cool, Tubby Dog's on-the-go grill kit is the perfect summer meal. Complete with four Ukeys – a family secret Ukranian sausage recipe – a biodegradable, one-time-use CasusGrill, a four pack of buns, a jar of house-made mustard, two Annex Ale Idle Hands Tall Boys, four twinkies as well as matches, tongs, napkins and paper trays, this portable feast will be the highlight of your weekend. 
1022 17 Ave SW, tubbydog.com
PurrTea 
17th Ave's newest tea joint combines Western fruit smoothies with Eastern bubble teas for an epic and refreshing concoction. Their menu consists of fruit teas in original flavours like Lychee and Wintermelon alongside milk teas, fruit smoothies, and a unique take on chocolate smoothies. Located on 16th Ave and adjacent to Tomkin's Park, these fruity drinks will be your go-to pick me up all summer long. 
816A 16 Ave SW, purrtea.ca
Sensei Bar 
After their recent June opening date, Sensei Bar is already making a splash amongst the YYC foodie community with their innovative and bold Asian eats, carefully crafted cocktails and modern space located just a few blocks north of 17th Ave's Retail & Entertainment District. Operated by award winning chef, Ryan Blackwell, you can expect nothing less than an inventive and delicious menu, with options like their Gochujang Lollipops, Tempura Maitake, and Truffle Dumplings. 
1520 14 St SW, senseibar.ca
Saucy Burger 
Saucy Burger is hosting their grand opening on 17th Ave this weekend from July 1st to July 4th, 7 a.m. to 10 p.m., where the first 30 customers who show up will get a FREE breakfast burger on ALL 4 Days! Excuse us while we go set our alarm. This burger joint is brought to you by celebrated Chef, Michael Dekker, who is serving up a gourmet burger experience with a menu chock full of high quality, locally sourced ingredients. 
1001 17 Ave SW, saucyburger.ca
Explore 
Passion For Glass – Flight Exhibition
Stop in to Passion For Glass to view their newest exhibit, Flight, a local art show and exhibition brought to you by Alberta artists, Connie Geerts, Leslie Rowe-Israelson and Anna Bilek, owner and founder of Passion For Glass. This exhibit features vibrant, small and large-scale art made from glass, metal and beads, inspired by flight and beating the odds, as well as collaboration and sharing of visions. The exhibit is available for viewing in their 17th Ave studio and virtually until August 14. You can also check out their website below to learn about their upcoming stained glass and kiln formed glass workshops. 
1534 17 Ave SW, https://www.passionforglass.ca
Visit the Bump Murals on 17th Ave
Did you know that 17th Ave is home to 15 of Calgary's Beltline Urban Mural Projects, which are a collection of artwork painted onto Calgary infrastructure by local, national and internationally recognized artists throughout the downtown core. Check out our recent article about where they are on the Ave, here! BUMP has also recently installed the first phase of their Road Work Series, which features two container parklets painted by local artists and placed in communities to act as public gathering spaces. The first parklets of the series can be found on 17th Ave, between 9th and 10th Street SW. 
Check This Out 
Free Rides at Rhythm Ride 
Beat the heat this weekend while still getting a workout in at Rhythm Ride, where in celebration of things slowly returning back to normal, this 17th Ave fitness studio will be doing a customer appreciation weekend, and offering FREE rides all weekend long! Hop on a spin bike, groove to their epic workout playlists, and enjoy complimentary classes on Friday, Saturday and Sunday. Check out class times and sign up at their website below or through MindBody. 
508 17th Ave, rhythmride.ca
League – 30 Day Challenge 
Now that fitness studios have re-opened, we are more than ready to break a sweat with our favourite League instructors again, and lucky for us, they are hosting a 30 day challenge for the month of July to help you get back in the saddle. Attend 30 classes between July 1 and July 31st, and be entered for a chance to win an entire year of unlimited HIIT, spin and yoga at this 17th Ave multi-service fitness studio. Find class schedules, details and more at the link below.
1463 17th Ave SW, leagueyyc.com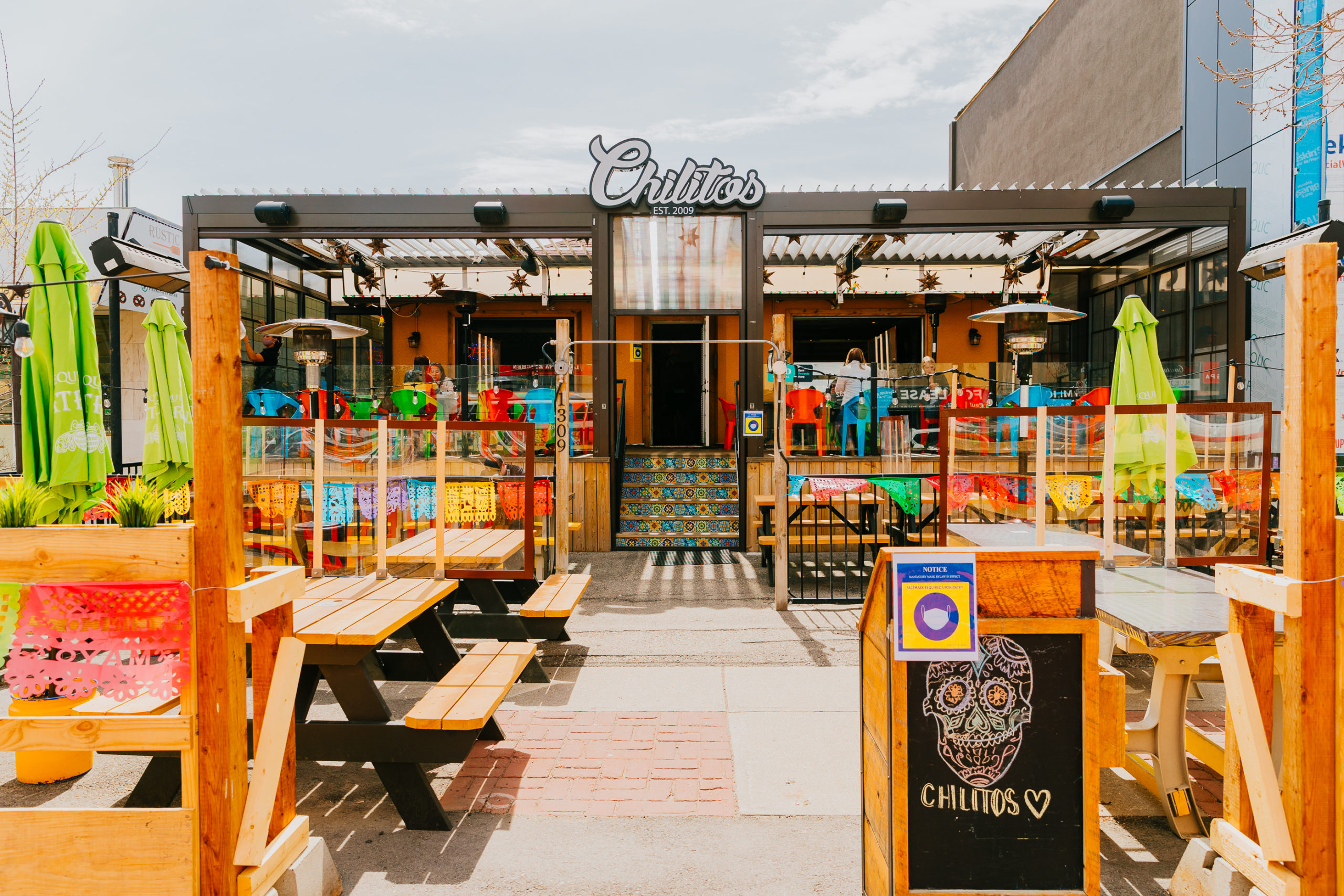 Hit up a 17th Ave Patio for Happy Hour 
Sure, it may be hot this weekend, but what better way to cool down than with a refreshing cocktail, some epic happy hour deals and a shady spot on a 17th Ave patio. Find some of the best Happy Hours in the city, along with epic patios on 17th Ave this weekend. 
Don't forget to check out our What's On page to stay up to date on the latest events and happenings on 17th Ave this Summer!
Stalk the latest and greatest on 17th Ave:
Instagram: @17thavesw
Facebook: @17thavesw
Twitter: @17thavesw