May Long Weekend is finally here! The weather may not be as nice as we hoped, but hey, we're from Calgary, cold May temperatures is basically a long weekend tradition. Whether you're planning a picnic in your favourite local park, or you're headed out to brave the cold and camp, these 17th Ave businesses have all the best May Long Weekend eats and essentials to keep you full and satisfied until next week rolls around.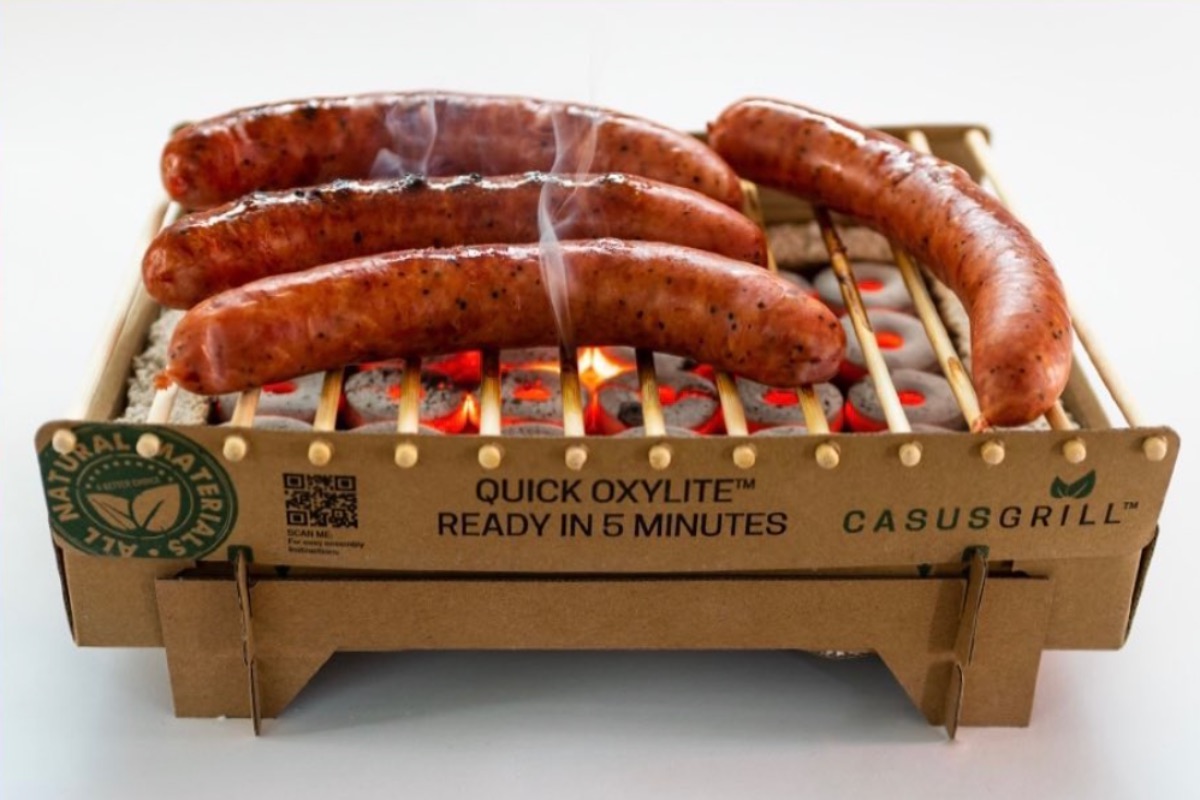 Tubby Dog's Hot Dogs To-Go
No May Long camping trip is complete without a couple of hot dogs around the fire, and this year, Tubby Dog has you covered with all of the fireside essentials for an epic outdoor feast. These Tubby Dog to-go kits include a re-usable tote bag, an eco-friendly, one-time use cardboard and bamboo grill, 4 Ukey, 4 buns, 1 Jar of house-made mustard, 2 Tall boys or sodas, 4 Twinkies and matches, tongs, napkins and paper trays. Email them at [email protected] to get yours today! 
103-1022 17 Ave, tubbydog.com
Chakalaka Charcuterie Board 
We may not be expecting the best weather this May Long Weekend (classic, Calgary), but that doesn't mean we can't bring out favourite picnic essentials to enjoy indoors. Chakalaka is now available for takeout and delivery, and they have a special Chakalaka Charcuterie board, perfect for any outdoor or indoor feast. Give them a call at 587-891-6872 or order for delivery on Ubereats to grab one. 
1410 17 Ave SW, chakalaka.ca
Una Pizza + Wine Camping Kit 
Whether you're headed out into the brush or cuddling around a backyard fire with your family, Una's Camping Kits make a perfect May Long feast for you and your cohort. Complete with 2 take and bake pizzas,  1 bottle of wine, 1 bottled cocktail as well as a pizza cutter and box opener, these take-home camping kits might even make us forget about this crumby weather. 
618 17 Ave SW, unapizzeria.com
Trolley 5 Caesar Kit 
Caesars are the epitome of the long weekend here in Calgary, and right now, you can order your own Custom Caesar kit from Trolley 5. Complete with essentials like Mott's clamato Absolut vodka, Trolley 5's house hot sauce and beef jerky, these spicy bevvies are the best way to kick off the long weekend. Don't forget to add on a case of Trolley 5 brews while you're at it! 
728 17 Ave SW, trolley5.com
Lulu Bar Sushi Box
Sure, we love a good barbecue on the May Long Weekend, but Lulu Bar just released a sushi box in collaboration with Goro + Gun, and we're dying to try it out. Good for two people, this exclusive sushi box comes complete with nigiri, oshi sushi and rolls using various seasonal fish and ingredients. You can also round out your Lulu bar meal with one of their carefully selected sakes as well. Order yours now at the link below, but hurry, as they will only be making a limited amount of boxes each day. 
510 17 Ave SW, lulubar.ca
Cluck N Cleaver Picnic Pack 
Stop by your favourite Calgary chicken joint this weekend for their ongoing picnic pack deal, perfect for your long weekend activities. This two person feast comes with your choice of four pieces of crispy fried chicken or half of a four pound rotisserie chicken paired with roast nugget potatoes or medium fries, coleslaw and gravy. This sounds a lot more enticing than the pb&j sandwich we had planned. 
1511 14th Street, cluckncleaver.com
Stalk the latest and greatest on 17th Ave:
Instagram: @17thavesw
Facebook: @17thavesw
Twitter: @17thavesw