Nothing quite hits the spot like fresh chicken Shawarma straight from the grill with a side of fries soaked in Tzatziki. 17th Ave is home to a number of different Mediterranean restaurants serving up authentic dishes and flavours from different regions across the Middle East and Europe – from donairs to falafel and everything in between, check out the different Mediterranean style restaurants along 17th Ave.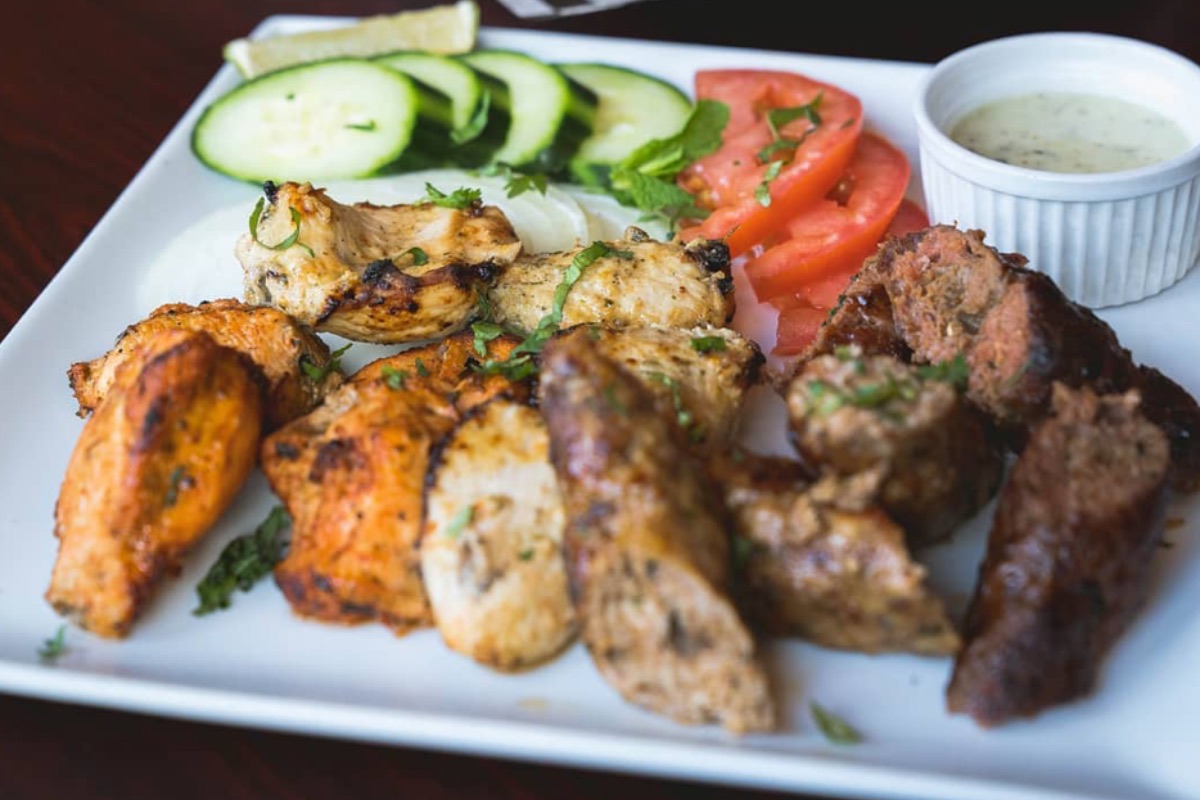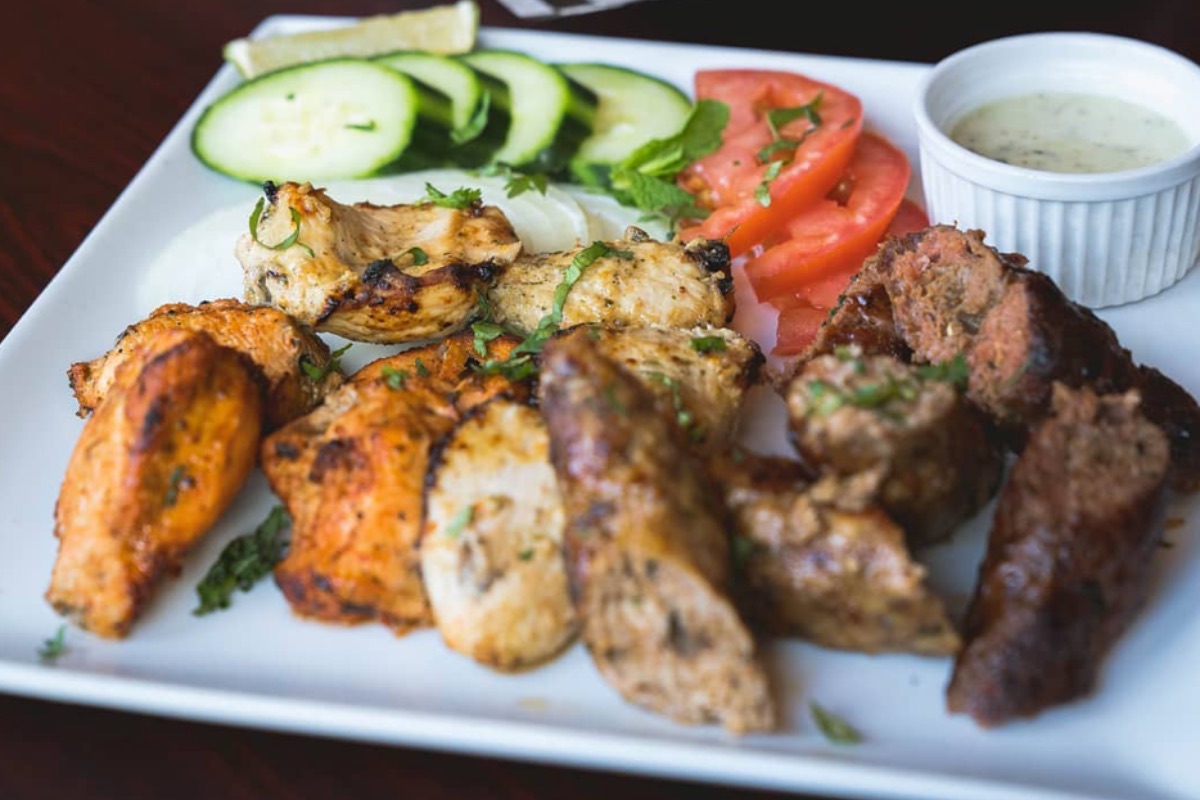 Zaafran Lounge 
Although the current restrictions prohibit you from enjoying Zaafran Lounge's extensive selection of Hookah flavours in their 17th Ave location, you can still order from their menu of Arabic and continental dishes for takeout and delivery. Go for a traditional tandoori dish, Shawarma platter or butter paneer, or try out one of their donairs or burgers. You will also find a selection of authentic desserts, juices and milkshakes.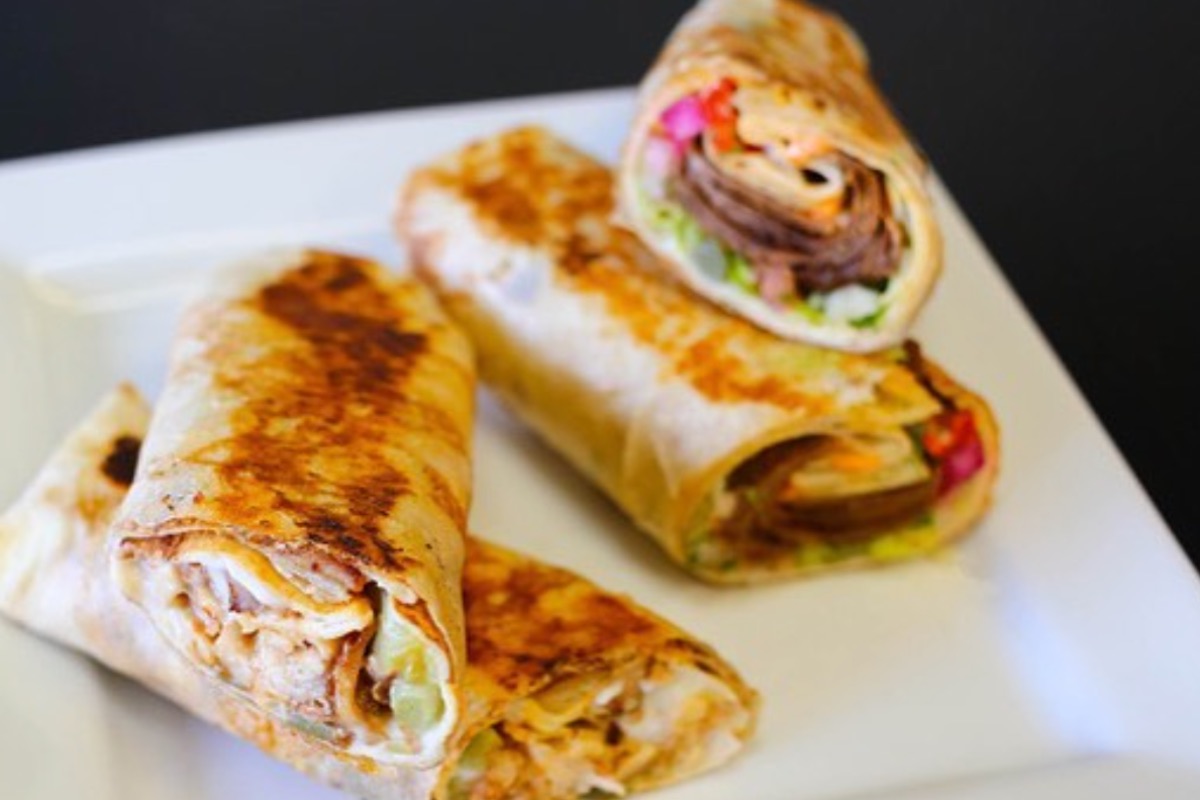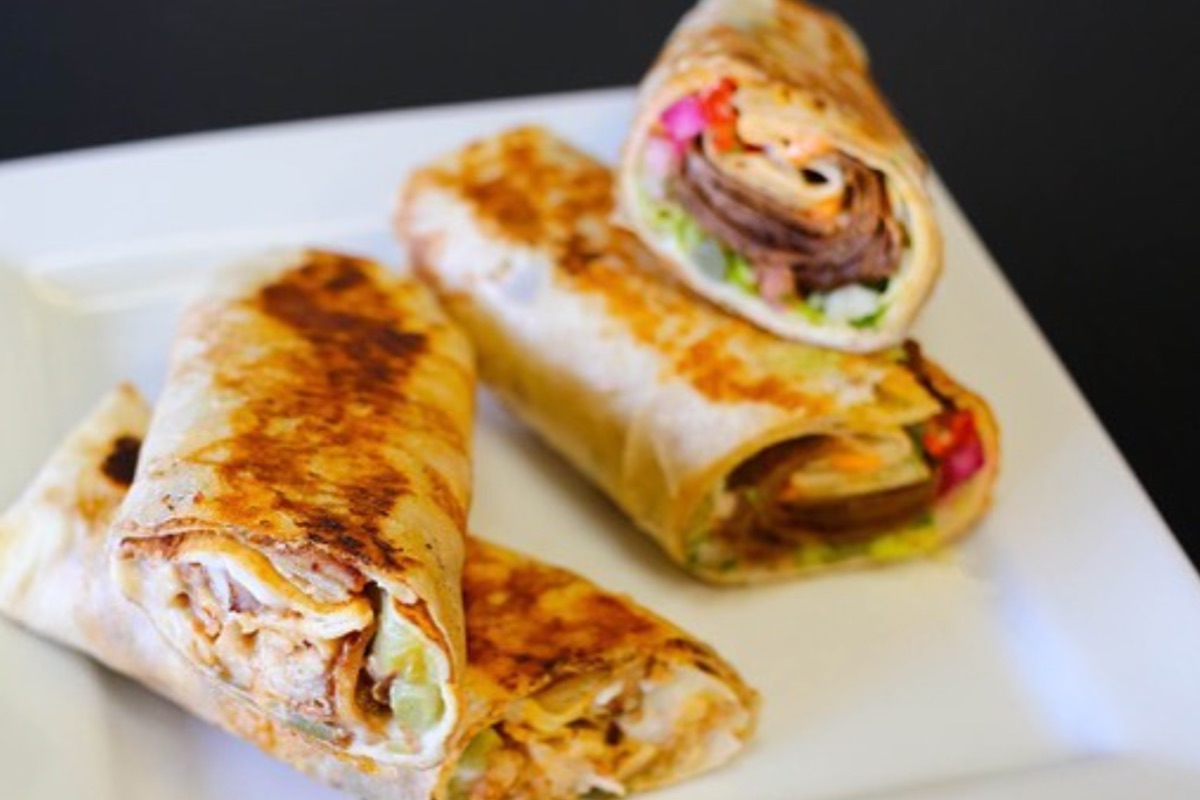 Damascus Fine Mediterranean Food
Get a taste for middle eastern culture and delicacies at Damascus Fine Mediterranean Food, inspired by the city it's named for. At Damascus, you're privy to a number of different authentic Mediterranean dishes such as baba ganoush, chicken shawarma, and kafta kabab skewers. They also offer a number of different platters and wraps with options such as beef donair, falafel and shish tawouk. Don't forget to order a piece of baklava before you go either – available for pickup and delivery. 
718 17th Ave SW, damascusfinefoods.com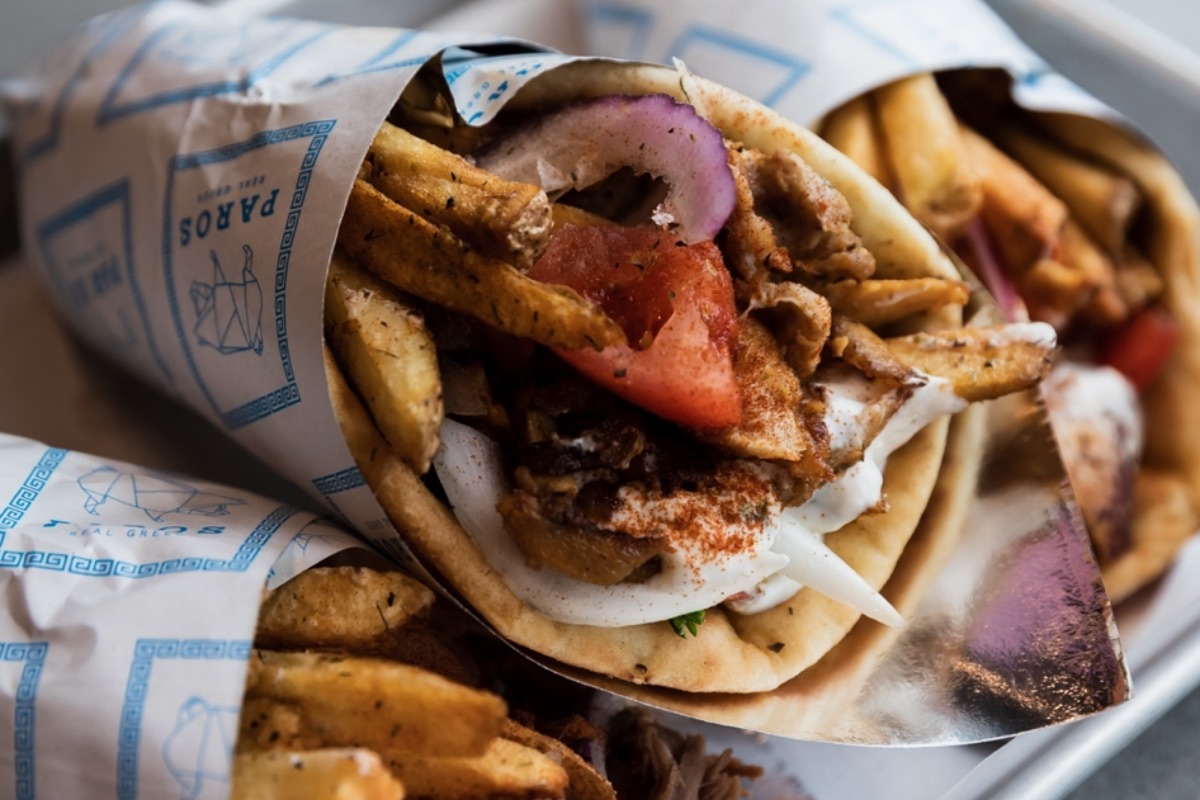 Paros Greek 
Paros opened as a first generation Greek restaurant more than 25 years ago in Calgary's downtown core, and has been serving up authentic favorites with a modern twist ever since. Dig into traditional Greek recipes passed down through generations such as roast lamb, souvlaki and gyro served with sides like pita bread and greek fries, and made with locally sourced ingredients with the exception of their spices, olives and cheese, which are imported straight from Greece. Order online through doordash or visit their 8th Street location just north of 17th Ave today! 
1436 8th Street, parosrealgreek.com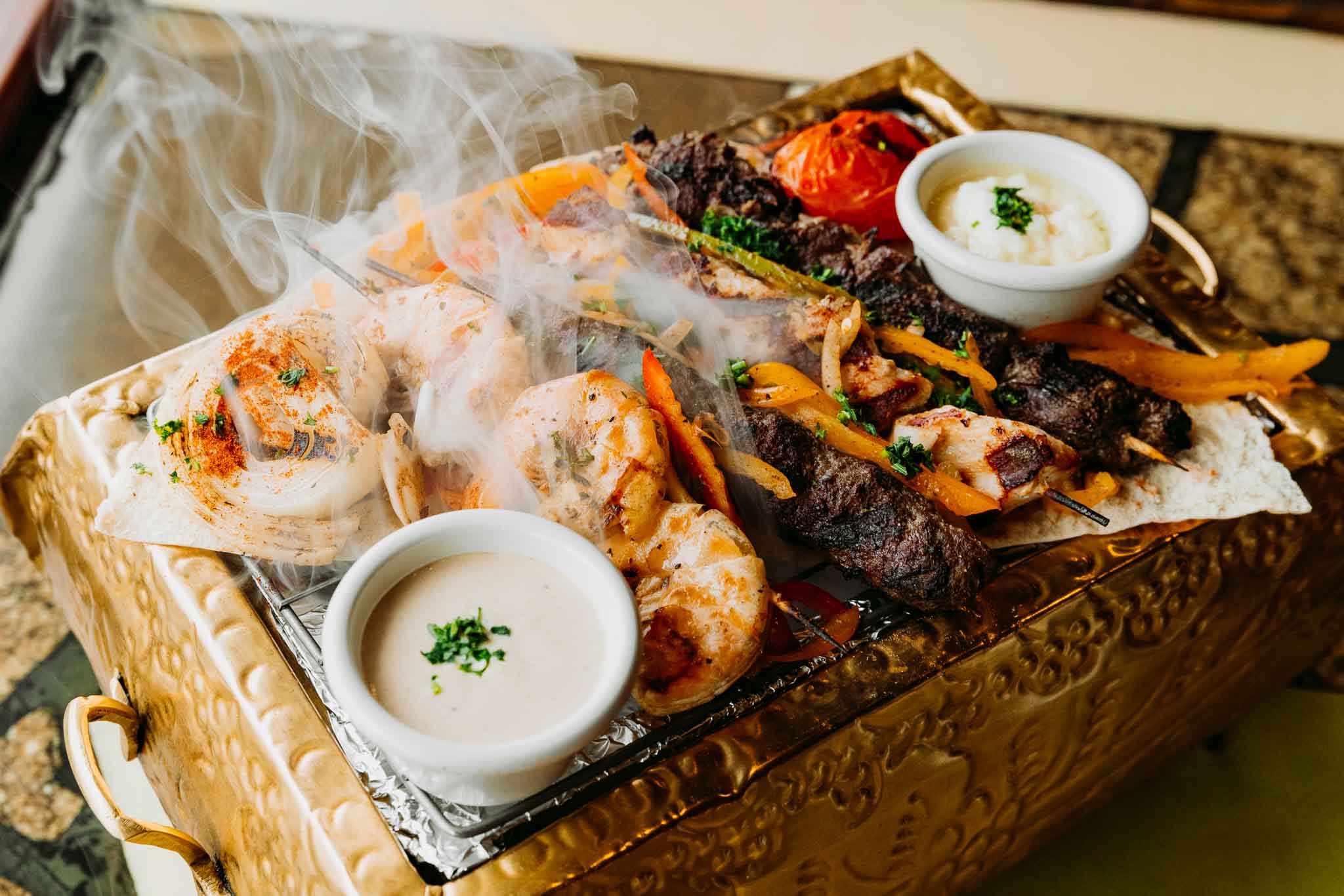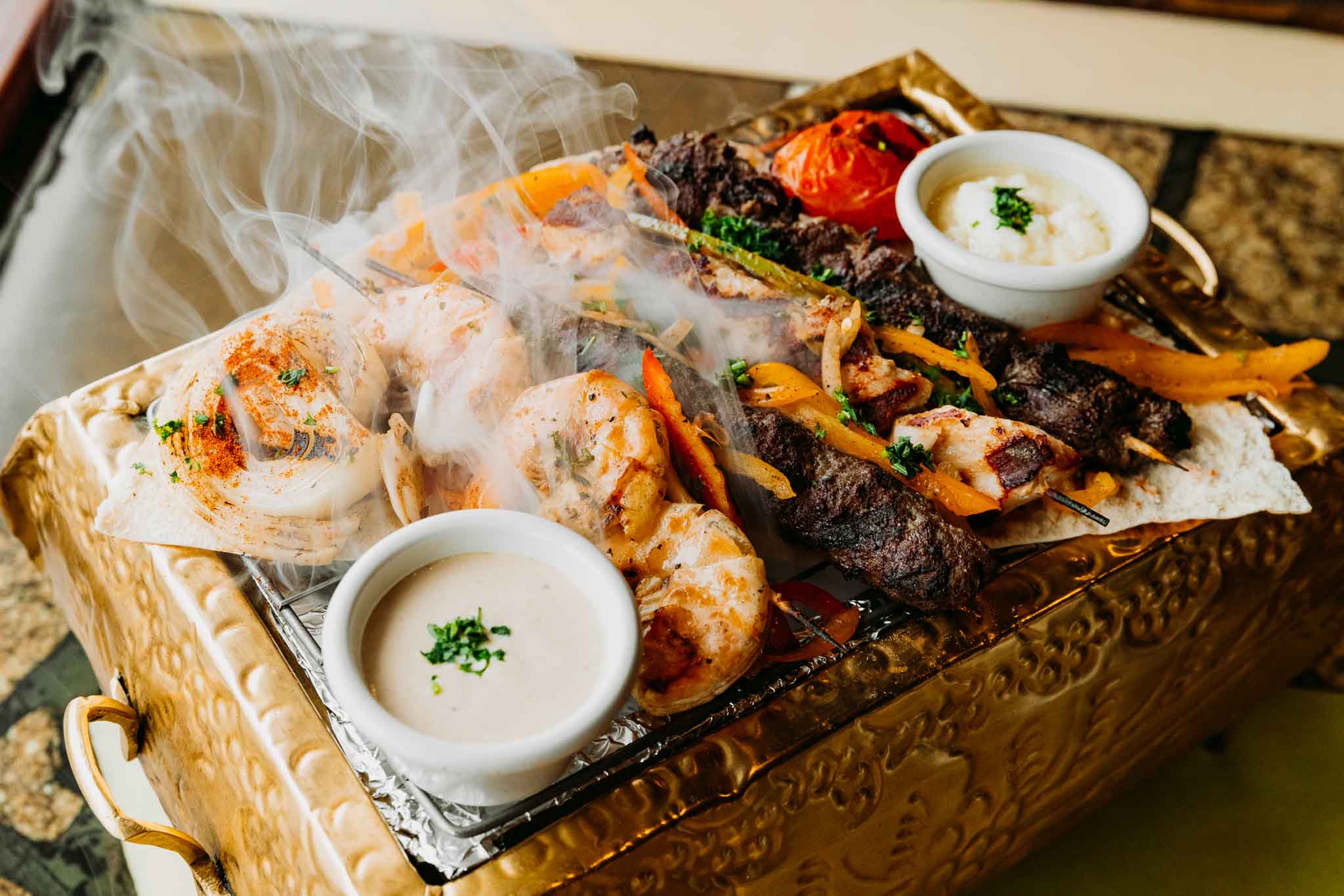 Trio Restaurant & Cafe
If you haven't tried Trio's "egy-medi" fusion style dining and menu complete with gold-laden grills topped with sizzling meats, authentic mediterranean dishes and refreshing cocktails, there's no time like the present – they're currently open for pickup and take out at their 17th Ave location. Feast on their indulgent signature grill meals served with a choice of kabab, lamb, shrimp or vegetables, and side dishes including grilled veggies, fries, garlic sauce and a garden salad. They also have a selection of pastas, wraps, salads and appies as well as traditional Egyptian desserts. 
1504 16 Ave SW, triocafe.ca
Shawarma Barlow
For a fresh, delicious menu of Halal, Middle Eastern recipes, check out Shawarma Barlow on 17th Ave, where you can choose from handcrafted favourites such as chicken sharma, beef donair, and their take on shawarma poutine. All condiments, spices and sauces are made in-house from safe-guarded recipes passed down through the generations. You can currently stop into their Red Mile location for pickup, or order delivery through DoorDash and SkipTheDishes. 
1013 17 Ave SW # 105, shawarmabarlow.com
Cafe Med 
With more than 10 years in the restaurant industry and a graduate of the Royal Academy of Culinary Arts in Jordan, Cafe Med's chef, Ahmad Masharga knows his way around a kitchen. Ahmad and the rest of the team at Cafe Med serve everything from authentic Arabic breakfasts to their selection of mixed grill dishes, all made with spices and ingredients imported from the Middle East to guarantee flavour and authenticity. In addition to classic Mediterranean dishes such as falafel, chicken shawarma, and beef donair, you can also enjoy a selection of salads, pastas and sandwiches, all available foMediterranean r pickup or delivery. 
529 17th Ave SW, cafemed.ca
Instagram: @17thavesw
Facebook: @17thavesw
Twitter: @17thavesw