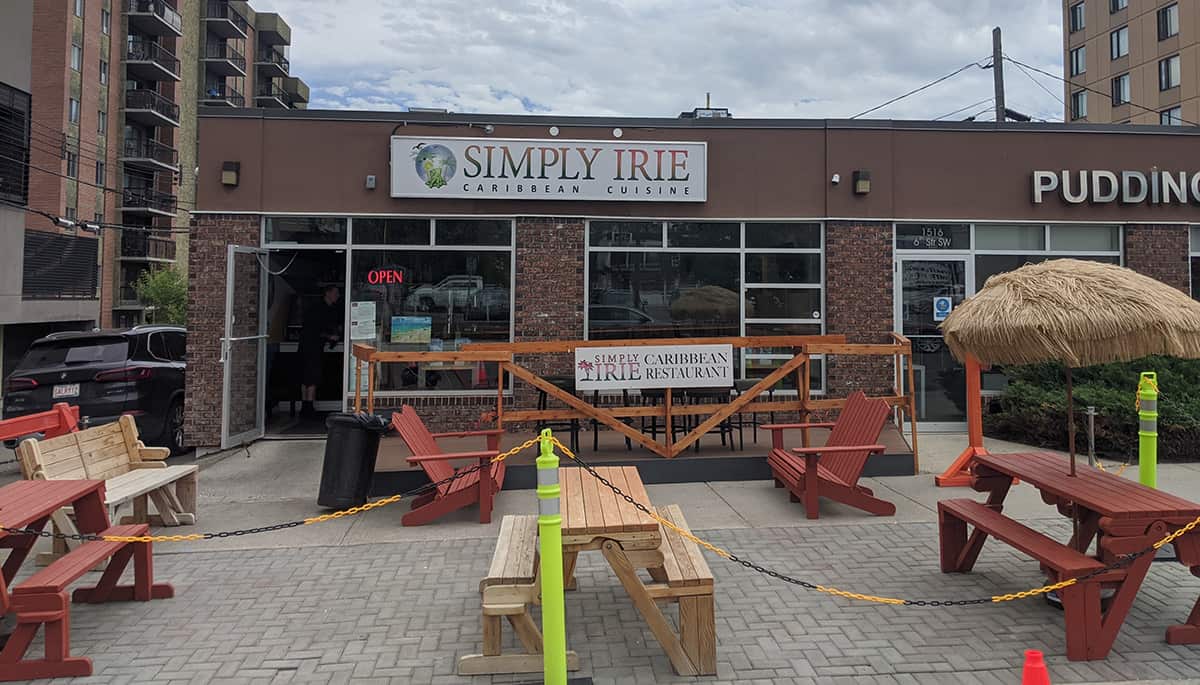 Taste the Caribbean in Calgary at Simply Irie. Established in 2014, Simply Irie is a family-owned restaurant opened by Fey Bruney and her husband, Pat – although the family connection doesn't end there, as their staff consists of mostly relatives and family friends. 
Originally located on the corner of 14th Street and 17th Ave, Simply Irie made the move to 6th Street, just off 17th Ave and across from Western Canada High School back in January, and the support for this local Caribbean restaurant has continued to grow, especially since their move. Simply Irie serves up popular Caribbean-style dishes such as Jerk Chicken, Oxtail, and Jamiacan Patties, so no matter what you choose, you can't go wrong. Their stellar menu also features gluten free and vegan options. 
Now that restaurants have reopened, Simply Irie is finally able to enjoy their new home. Come enjoy the sun and the cool summer breeze on their patio, grab a ginger beer, and taste the island-inspired food. 
If you have never tried Carribean food, here is your chance. Your only regret will be that you didn't try it sooner, so what are you waiting for? 
Open Sunday through Thursday, 12-9 p.m., and Friday and Saturday, 12p.m.-12 a.m.
Stay up to date on all things Simply Irie:
Website: simplyirie.ca
Instagram: @simply.irie