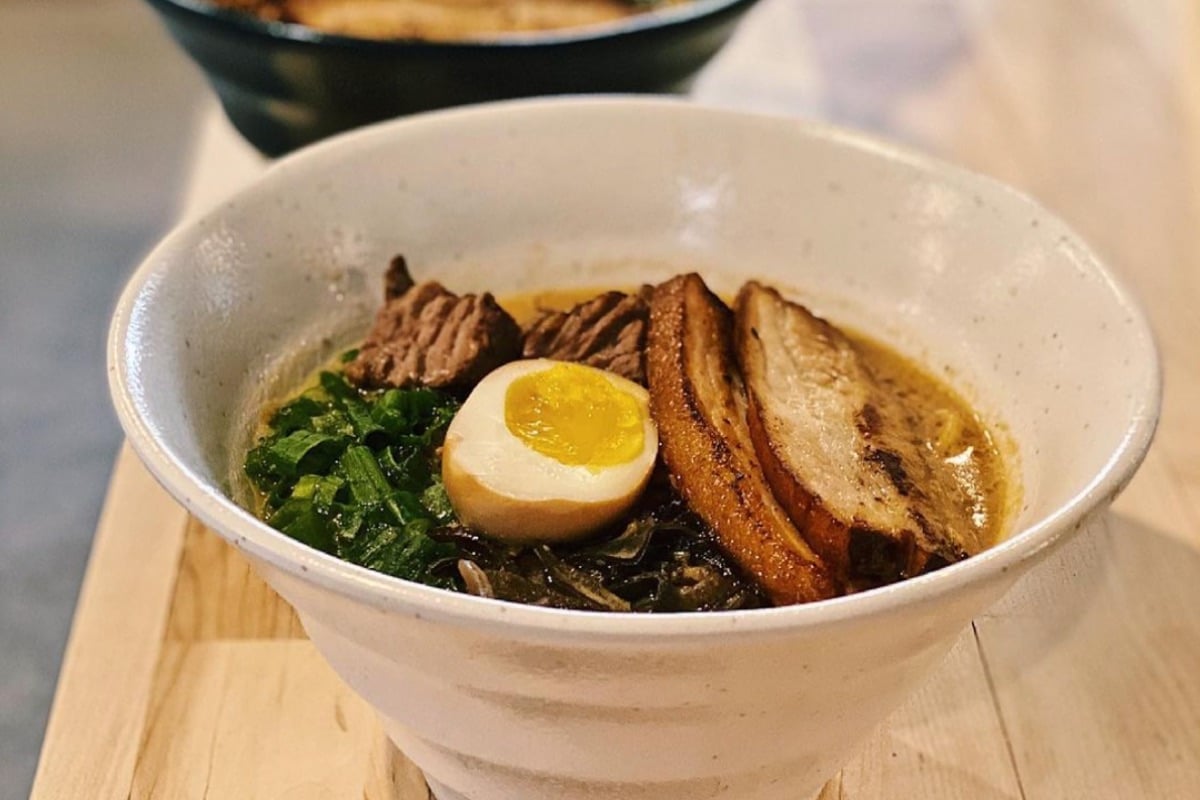 Tokyo Station YYC just opened up beside its sister restaurant, Ke Charcoal and is serving up Japanese gelato, sushi and ramen – it really doesn't get much better than that combo, am I right!? With authentic Japanese decor and eats Inspired by the famous JR Station located in the heart of Tokyo, this market just north of 17th ave will quickly become your new favourite spot for a quick snack or sweet treat. 
Authentic Handcrafted Ramen and $5 Sides!
Explore their market space or order off their menu for pickup or delivery. They have a selection of savoury side dishes to pair with your ramen, all for only $5. Think chicken wings and gyoza, Mmmmm! Not to mention, their handcrafted and authentic Tonkotsu ramen, available in five delicious flavours. Ingredients include proteins such as pork belly chashu, beef brisket and shrimp, and garnishes like a seasoned egg, white truffle oil and green onions. 
Japanese Gelato and Soft Serve Ice Cream
And of course we can't forget to mention their ice cream options. Stop by for a vanilla/matcha swirl soft serve cone, or go for authentic Japanese gelato in flavours like wasabi or strawberry. You can also pick up a pint to bring home with you if you're still full from your Japanese feast. 
Delicious Ramen and Ice Cream To-Go
Whether you're stopping by to pick up a hot bowl of ramen or you're going to grab express items like sushi and Tokyo Station YYC's signature fruit teas for a meal on-the-go, we're pretty certain you'll be back to this authentic Japanese market for more. Check them out at 1505 15th Street SW between the hours of 11 a.m. and 10 p.m. or head to their website to place your order for pick up or delivery and get that ramen/gelato combo fix ASAP. 
1505 15th Street, tokyostreetmarket.com
Website: tokyostreetmarket.com
Facebook: @ToykoStationYYC 
Instagram: @tokyo_station_yyc