17th Ave SW | HOLIDAYS ON 17th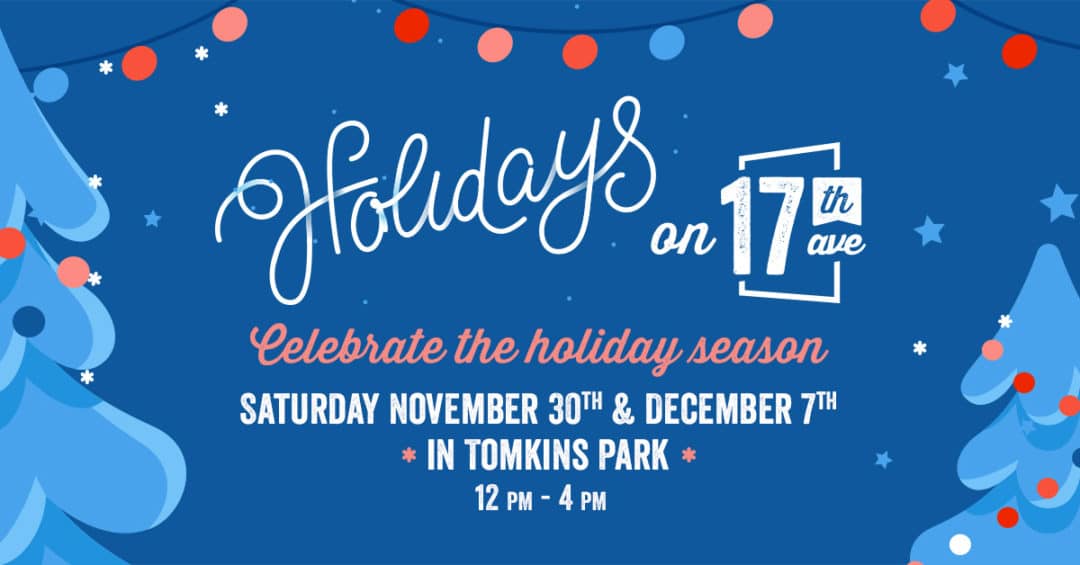 Get into the holiday spirit with Holidays on 17th! On November 30th and December 7th, we will be featuring caroling, a Santa, free ceramic painting, a food drive, live music, free giveaways, hot chocolate and tea in Tomkins Park. Bring the whole family and enjoy the festivities!
This year we will be accepting food donations! We encourage everyone to bring a non-perishable food item to donate to the CBC Calgary Food Bank Drive. This is a great way to give back and support your fellow Calgarians!
All photos with Santa Claus are FREE! Photos with Santa Claus will be posted on our Facebook Page. If you would like a professional and private photo with Santa Claus click below! 

Where: Tomkins Park (corner of 8th Street & 17th Avenue SW)
When: Saturday November 30th & December 7th
Time: 12:00 PM start
**Afternoon in the Park:
– Holiday Caroling by Limelight Quartet
– Photos with Santa Claus
– Live Music
– Petting Zoo
– Food Drive – Petting Zoo
– Games & Free Giveaways
– Free Ceramic Painting (for the first 50 visitors)
– Free Hot Chocolate, Coffee, Tea and Candy Canes
Schedule:
Holiday Caroling – 12:00 PM – 2:00 PM
Free Ceramic Painting – 12:00 PM (for first 50 visitors)
Santa Claus – 1:00 PM – 3:00 PM
**Please note that this event is weather dependent**