We've said it before and we'll say it again: it's imperative for us as a community to continue to support our local businesses right now as we grind through the most recent set of restrictions. There is light at the end of the tunnel, but our local businesses still need our help as they continue to adapt and adjust to changing circumstances, limited hours, and for some, closures. Here are 10 different ways you can support them right now – whether it is financial support, or just a friendly thank you or stellar online review. When we support our local businesses, it energizes the community, and invigorates our local economy as well. Let's show our 17th Ave businesses some love this week!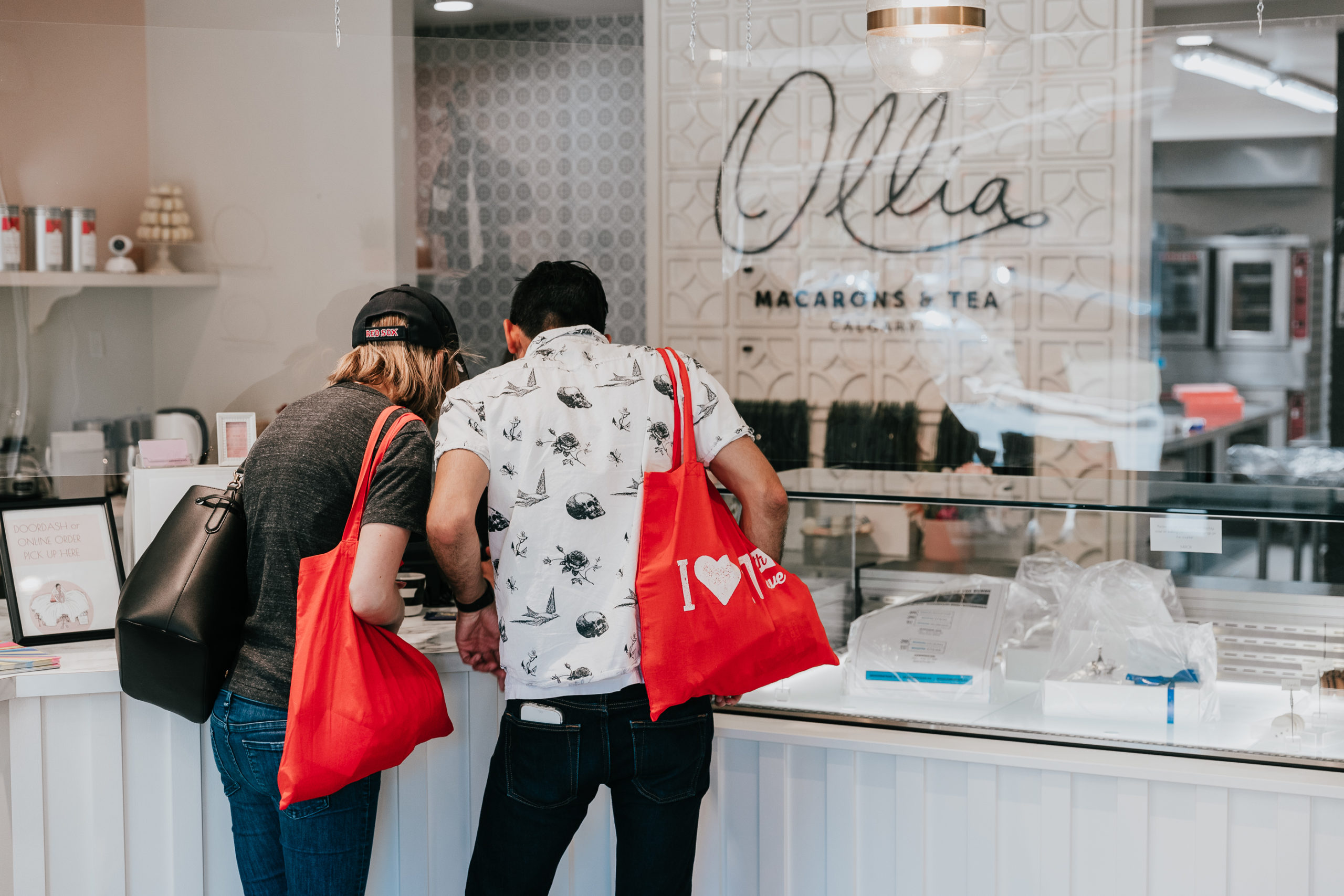 RESCHEDULE OR BOOK A SERVICE FOR A LATER DATE
Whether it's an appointment at your local nail salon or a service from your handyman, your cancellation is a loss of anticipated revenue for them. Instead of cancelling, help alleviate financial stress felt by business owners by pledging them future business and reschedule at a later date.
GIVE THEM A STELLAR REVIEW OR SHOUT OUT ON SOCIAL MEDIA
Not everyone has the option to contribute financially to their community right now. Luckily, there are other ways to support your local businesses without pulling out your wallet. Open up your laptop, pick up your phone and give your favourite local business a shout out on social media or an exceptional review on yelp. Hit that share button!
GIVE A GOOD TIP
Many local businesses have seen a decline in customers since this Pandemic began. For workers such as  baristas, servers and delivery drivers who've worked through the pandemic, a decline in customers means fewer hours, and fewer tips. Spend the extra couple bucks to make someone's day and give them a great tip. 
ORDER DELIVERY OR TAKEOUT
The options for food delivery have become virtually limitless through this pandemic. In addition to the delivery, takeout and curbside pickup options provided by most restaurants right now, many are also offering specials or discounts to encourage people to order in. I know I have certainly enjoyed the plethora of ways to support my favourite local restaurants from the comfort of my couch. You can also go the extra mile and skip using third party deliveries – most of the restaurants offer their own delivery services, and this way, the restaurant isn't losing out on services fees. 
SKIP THE REFUND
From travel plans to concert tickets, people's plans in the last year were derailed left, right and centre by the COVID-19 pandemic. In most cases, concert tickets for local shows, events and theatre productions have been providing ticket holders refunds, but small businesses and not-for-profits are greatly affected by these cancellations. If you can afford it, skip the refund and consider the cost of your tickets a donation.
VOLUNTEER YOUR SERVICES
If you're finding yourself with more time on your hands than usual and you are able and willing to help, there are opportunities to volunteer your services to a small business in need. Skills such as social media marketing or website design can be of great value to small businesses who don't have the resources to implement these tools on their own.
BUY A GIFT CARD
Many local businesses have seen a major decrease in in-coming cash flow in recent months. Buying gift cards is a small but impactful way you can support them right now. And it's something you can look forward to using once it's safe to stop in again!
CONTINUING MAKING PAYMENTS TO MEMBERSHIPS OR SUBSCRIPTIONS
If you are financially able, it can greatly help support local businesses such as gyms who have had to close due to the pandemic, if they still have paying members. Many of them are still offering virtual online or outdoors classes that you can also partake in.
BUY LOCAL ONLINE
As consumers, take that extra second before punching in Amazon's URL and check out what your favourite local boutiques, thrift stores and mom and pop shops have online. Many local businesses have shifted how they operate, and in many cases, that has meant moving their inventory to an online platform.
SAY THANK YOU
These are trying times for all, and we're doing our best to get through it. Financial support is always appreciated, but a few simple kind words and a thank you goes a long way for those businesses who are grinding it out to stay afloat.
Stalk the latest and greatest on 17th Ave:
Instagram: @17thavesw
Facebook: @17thavesw
Twitter: @17thavesw