Whether you're looking to re-invent your living space, build a new home from the ground up, or create a beautiful community space, 17th Ave is home to a number of different Interior Designers and Architect Firms who offer their expertise and experience for any of your design needs. Learn about these different businesses, their extensive list of services, and other projects they have worked on right here in Calgary, below!
Holland Design 
Sisters and partners in design, Jocelyne and Jaime Holland opened Holland Design in 2011, and since then, have been creating innovative yet timeless spaces for their clients. Their all-female team has worked on a myriad of different projects, ranging from residential to hospitality businesses, as well as some of their 17th Ave neighbors like Comery Block and Gringo Street. 
315 – 908 17 Ave SW, hollanddesign.ca
Veranda Estates Homes
With nearly 40 years of experience, the team at Veranda Estates Homes has been building some of the most sought after luxury homes in Calgary. They've built more than 200 custom homes, and offer unmatched experience and expertise in the home industry. They work closely with their clients throughout all phases of the building process to ensure they provide their customers with the highest level of service. 
#301 908 17th Ave SW, verandahomes.ca
Morris Cooper Design Inc. 
Morris Cooper Design Inc. is a Calgary-based interior design company that specializes in residential design, interior renovations and project management. They also offer a vast knowledge of construction processes and experience in client and contractor liaising – ensuring projects roll out on time and on budget. Learn more about their different services by contacting them at the number below. 
909 17 Ave SW, (403) 263-6298
McDowell & Associates Inc.
For more than 25 years, McDowell and Associates has been offering their expertise in residential design and inner-city redevelopment with projects across Canada, the United States and abroad. They extend services to their client through every step of the home building process – from the conceptual design phase and design development to construction documents and project coordination, as well as developer services and interior design. You can find their contemporary, timeless designs throughout Calgary's most esteemed neighborhoods, as well as featured in publications such as Best Home and Avenue. 
501, 933 17 Ave SW, mcdowelldesign.com
Marre Design Studio
Tom Chute opened his boutique residential firm in 2000 and named it Marre, after the French word meaning time for change – Chute felt that change was needed in how people thought about the design process, and the experience they were receiving. The Marre Design Group, located on 17th Ave, offers luxury home design, personalized to their client's unique lifestyle and taste. As the principal and director at Marre, Tom Chute has taken on design projects across Canada, the United States and Bermuda. Get inspired and head to their website where you can browse some of their exceptional work around Calgary. 
909 17th Ave SW 4th Floor, marredesign.com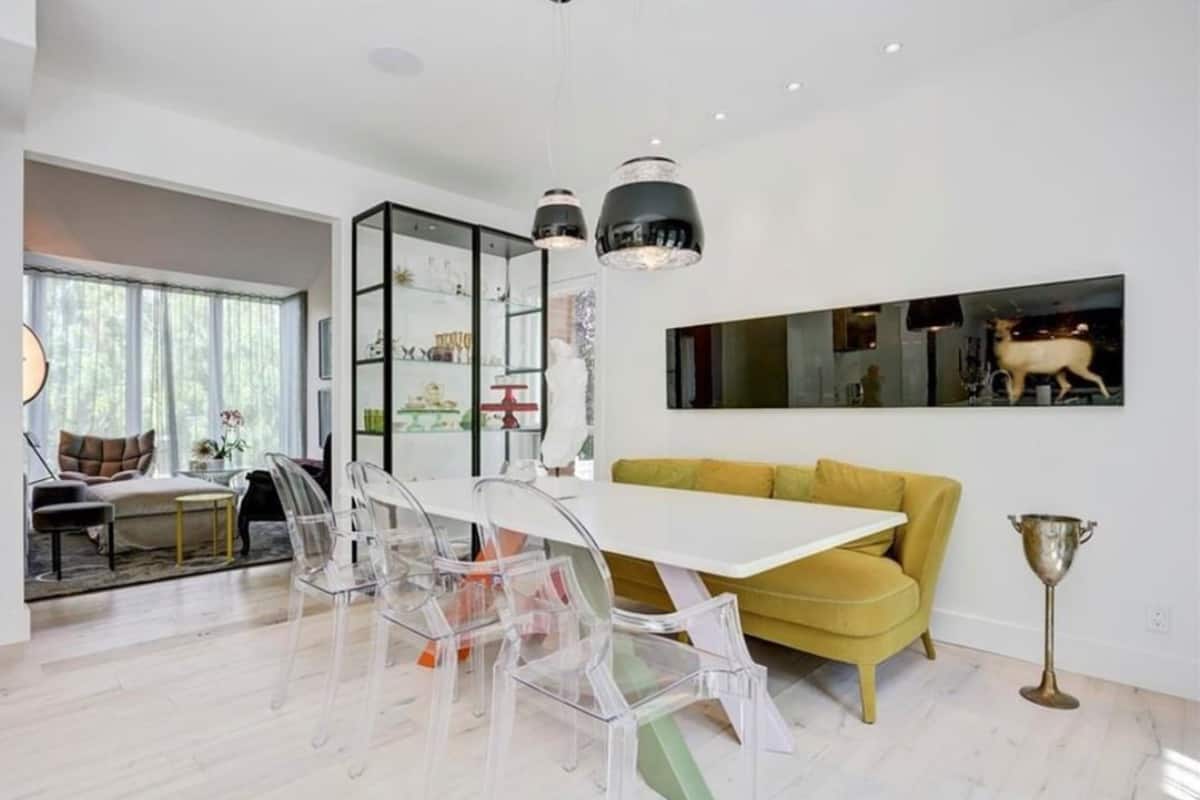 Robert Sweep 
You may recognize the name Robert Sweep from his swanky 16th Ave home furnishing showroom, but this esteemed interior designer also offers his services in design envisioning and planning, handcrafted millwork and cabinetry, construction and project management, paint and wall coverings, window treatments and furnishings and accessories. Clients of Robert Sweep have access to some of the top suppliers for the finest furnishings, accessories and custom pieces from around the world including Kartell, Arterior Homes and Vanguard Furniture. Browse him and design  partner, Evalina Schmidtke's work at his website below. 
808 17th Avenue SW, robertsweepinteriors.com
CYNC Architecture 
With a diverse portfolio featuring a range of different projects and clients like Ethan Allen and Joey Restaurants, Cync Architecture offers more than 25 years of experience in designing spaces for their community. As a full-service architecture firm, they offer their expertise in site analysis, design and development and construction and administration, priding themselves in their ability to collaborate and be involved in every step of the design process.  
Suite 200, 337 17th Ave SW, cync.ca
Stalk the latest and greatest on 17th Ave:
Instagram: @17thavesw
Facebook: @17thavesw
Twitter: @17thavesw