From branding to videography, motion graphics to web design and much more, check out these Marketing and Photography services on 17th Ave who can help bolster your business, get creative with your brand and grow your online presence.
Bespoke Creative Projects 
Since 2012, Bespoke Creative Projects has been aiding businesses in creating brands that meet their needs. With a small but creative team with a passion for brands, strategy and design, Bespoke offers businesses a wide range of services including graphic design, copywriting, communications strategy, project management, marketing strategy and execution and much, much more. They've garnered several local and national clients over the years, with notable brands such as H&R Block, Lululemon, and Suncor. 
908 17th Ave SW, bespokeprojects.ca
Studio Dialog 
Studio Dialog uses everything from motion graphics to 3D and animation to create compelling and unique content, and communicate messages for their clients. Their creative services are dynamic and all-encompassing, with offerings such as motion graphics, video production, script writing, photography, brand development, creative direction and more. They have worked with numerous different clients including the City of Calgary, ATB Financial, and Nissan. They have also garnered several awards such as Applied Arts Award and Telly Awards. 
932 17th Ave SW, studiodialog.com 
Instalogic Inc. 
This full-service agency offers a plethora of services in web design, SEO marketing, IT solutions, branding, video and more from their team of experienced and talented programmers, graphic and website designers, and software engineers. They boast more than 400 clients, and 15 + years of experience, as well as a 100% satisfaction guarantee.  
1127 17 Ave SW #200, instalogic.com
Less Than 3 
The team at Less Than 3 knows the importance of a well-designed interface – something that is aesthetically pleasing on the front-end, as well as proficient and easy to use on the back end. With this in mind, they offer a number of different services including web design, branding, mobile app development, SEO, web hosting and more. 
808, 1039 17 Ave SW, lessthan3.ca
Mas Studios 
Mas Studios is a professional photography and videography studio comprised of a creative and experienced team who offer their expertise and knowledge of industry trends to create quality products. In addition to their videography and photography services, they also have a beautiful, 2300 square foot studio available for rent on 16th Ave, with additions of equipment, catering and more if needed. 
812A – 16 Ave SW, masstudiosintl.com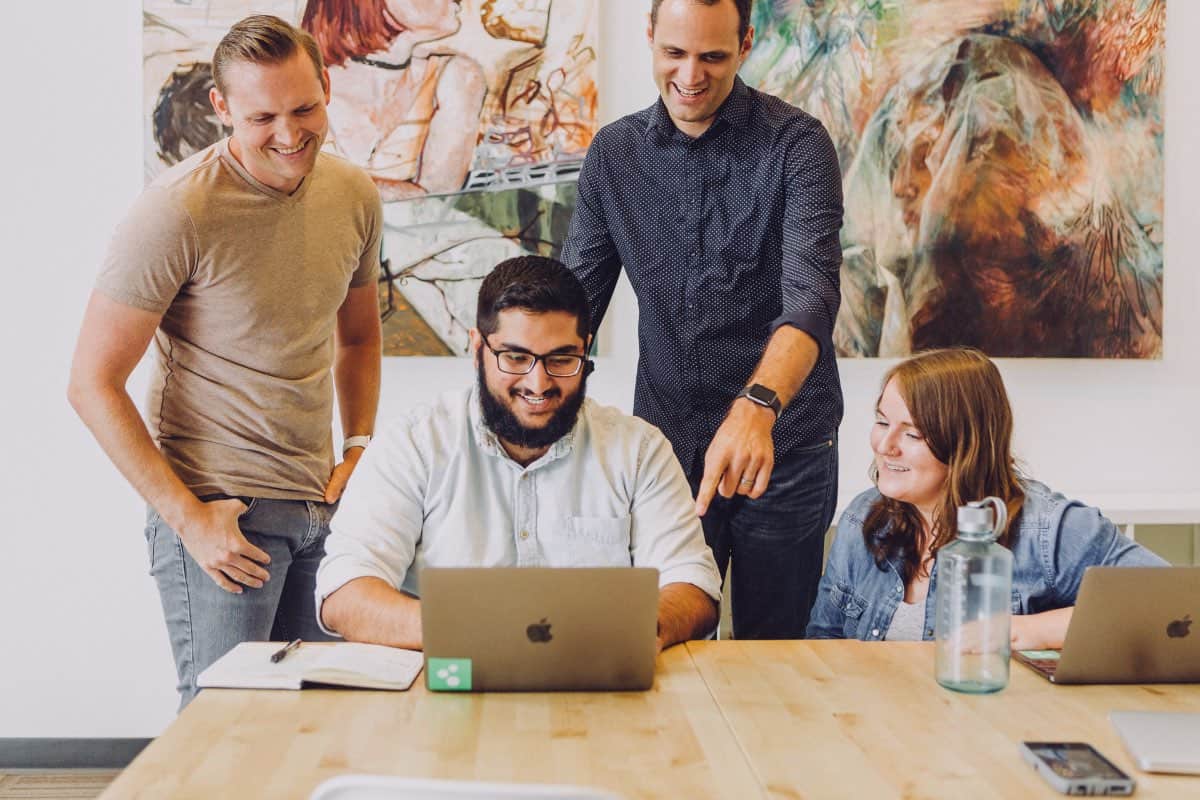 Vovia 
This results-focused marketing and media buying agency specializes in all types of media including television, social media, radio, paid search, programmatic and more.  Their team offers a wealth of experience and focused expertise in areas including television advertising, social advertising, experiential marketing, SEO, and social media – to name a few. 
Suite 400, 1550 – 8th Street SW, vovia.com
Zero Gravity Marketing
Zero Gravity Marketing defines themselves as a modern marketing partner, which they describe as connecting with their audiences by striking the right balance between technology and humanity by using research to inform their strategy. They provide a wide range of services including strategy and planning, research, campaigns, branding, media training, public affairs strategy,  stakeholder and public engagement,  amongst several others. 
Suite 500, 1324 17th Ave SW, zgm.ca
924 17 Ave SW, thecoup.ca
Stalk the latest and greatest on 17th Ave:
Instagram: @17thavesw
Facebook: @17thavesw
Twitter: @17thavesw