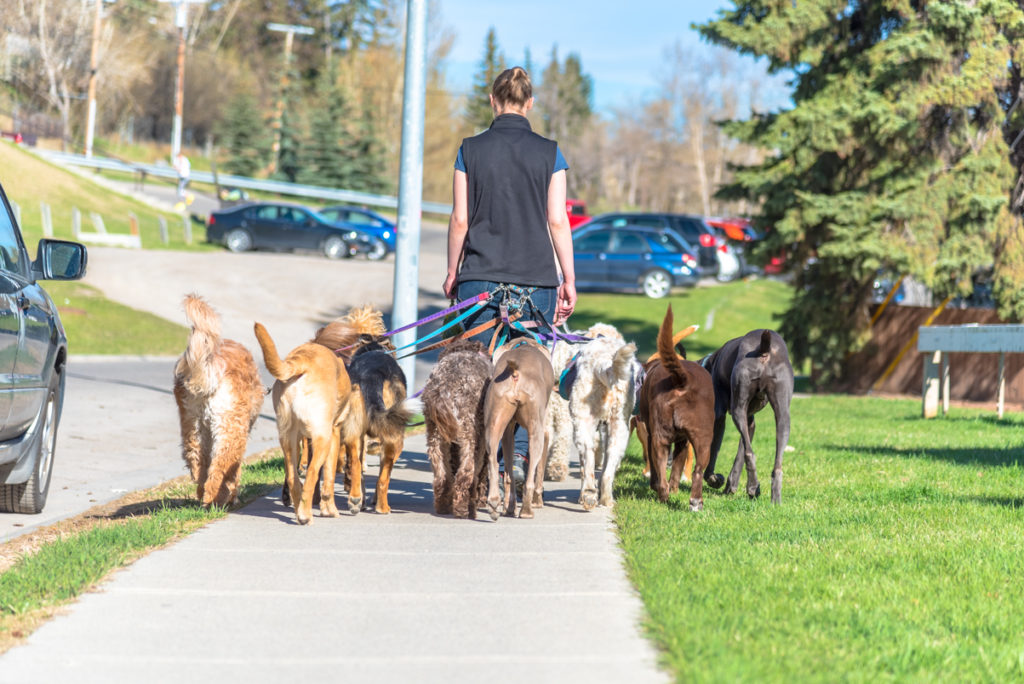 PAWS Dog Daycare
This number one doggy-destination has it all – complete with grooming and daycare services, pack walks to training classes, and holiday photoshoots including doggy birthday "pawty's" your best buddy will truly be in a doggy-Disneyland!
Located just off 17th Ave behind Jamesons Pub, this puppy oasis prides itself on producing a mentally and physically stimulating environment for the dogs, putting their needs first to ensure their experience is beneficial, and well-suited to their needs. 
Quality Care for your Doggo
PAWS ensures all pups receive the highest level of care through implementing and maintaining a deliberate routine for the dogs to follow.
In a kennel-free environment, the dogs are free to move around and mingle in a large, private room within the facility. This enables them to be stress-free, and removed from an environment where they are constantly being introduced to new groups of people. 
Next, the dogs are given what PAWS calls, "Pack-Walks." By walking with a group of other dogs simultaneously with one-dog walker, they benefit majorly from this unique type of mental stimulation.
Not to mention, the outdoor potty-breaks are a familiar and comfortable relief – as opposed to a sterile and unfamiliar indoor option. 
Birthday's for your BFF
If you didn't think things could get even better than that, hold your paws back. Two words- Birthday. Paw-tys. 
In collaboration with local business Cookie Mama, birthday pups are given their own personalized birthday cake – yes, we said cake. These special dogs also get a free day of daycare on their special day, and the most adorable birthday photoshoot.
With celebrity treatment like this, your pup is guaranteed to walk out with a jump in his step… and a highly energetic wagging tail. 
Learn more about the diligent steps these business owners take to ensure your dog has a safe, comfortable, and memorable experience, and to utilize the first-free day of dog daycare so your pup can try it out!
Check out the many PAWS services for your doggo below!
Website: https://www.pawsdogdaycare.ca/
Facebook: @pawsdogdaycare
Instagram: @pawsdogdaycare