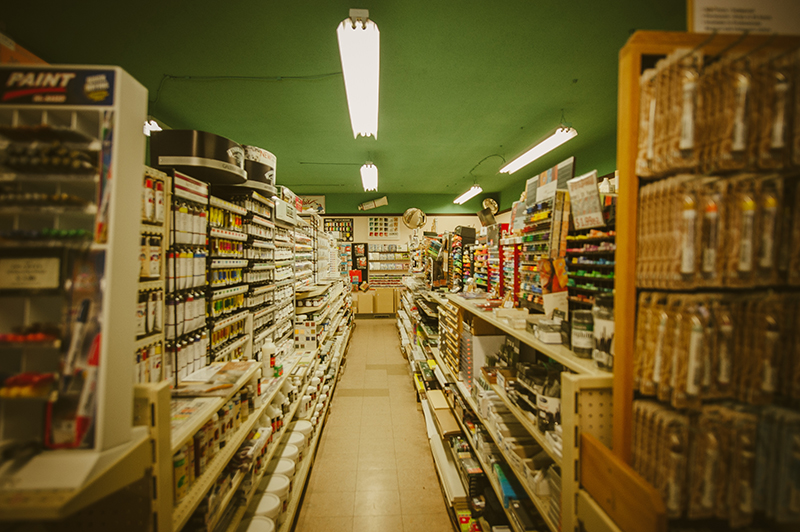 Technically, Mona Lisa Art Supply was started in a grocery store.
Now located across from Tomkins Park, at 16th Avenue and 7th street, this 3,000 sq. foot space had an original location just up the street, now home to a bustling coffee shop, Analog on 17th. The grocery store was owned by the Beegers, who sold their groceries in the front of the store and art supplies in the back.  From these early stages, Mona Lisa grew, contributing to Calgary's cultural community in various ways. In 1959, it became one of Calgary's first art galleries, and moved to foster local and internationals artists as the specialty art supply retailer it is today.
Jen Beeger is part of the fourth generation of Mona Lisa.  Though there are over 25,000 different items in stock, it is more than the variety and selection that ensure customers return to Mona Lisa to find what they need.
"It's really the customer service and the knowledge. Those are our most popular items. We want to be a resource to everyone and help people find what they are looking for. If we don't have it, we know where to find it." Beeger explains.
It's hard to imagine what Mona Lisa wouldn't have in stock. The aisles are lined with inspiration, from oil paints to push pins, lush paint brushes and multicolored pots of pigment. Not sure where to start? The staff are welcoming and unassuming, and often offer impromptu art lessons.
"We're happy to demonstrate how to use anything in the store, no matter what stage you are at."
When they aren't behind the counter or in the aisles, Jen and her staff can be found nearby at some of their favourite spots. "We like Buon Giorno's and Una for dinner, and we like to head to Analog and Starbucks for a coffee."
Though you may not be a painter, drawer, designer or artist, a visit to Mona Lisa will ensure that you are armed and ready to create.
Find it on 17th Ave – 1518, 7th St SW.