Have you ever looked at a room and couldn't quite put your finger on what was missing? Sometimes a really great rug is the perfect finishing touch for transforming a house into a home and Indo Designer Rugs (620 17th Ave S.W.) is the go-to destination for beautiful, high quality, handmade rugs.


Located along 17th Ave for over 20 years, Indo Designer Rugs is an emporium, showcasing two floors of the most amazing selection of fine rugs, both traditional and contemporary. You are bound to find what you are looking for in terms of style, pattern, and textile composition. If you can't quite find your dream rug in their showroom, they are also able to create custom pieces for any need.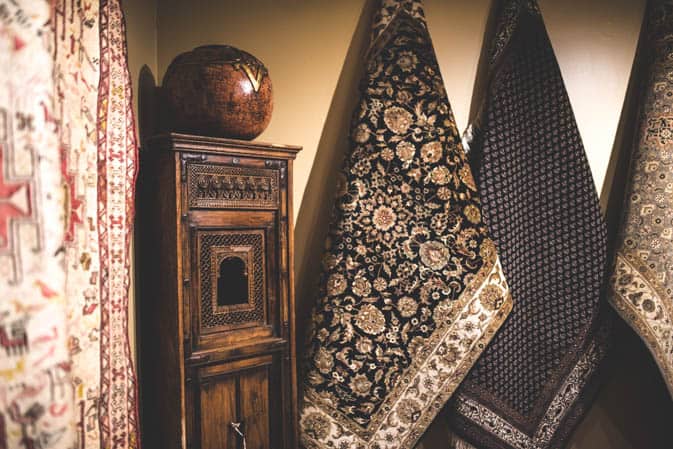 Inside, you'll quickly discover that Indo Designer Rugs is so much more than a rug shop. Carrying many rustic rosewood home décor and furniture items from India, you'll find unique pieces such as coffee tables, side tables, book cases, desks, and large almirahs.


Not only do they have a vast selection of fine rugs and furniture, they offer unique and helpful services you wouldn't expect. From rug cleaning, repair, fringing and binding, restoration, resizing or rentals (for that photoshoot or special event), Indo Designer Rugs is a rug and furniture supplier beyond compare.


Has your curiosity ever been piqued about this 17th Ave destination? It's definitely worth checking out (perhaps while waiting for your table at UNA Pizza & Wine) and get inspired for your next decorating adventure. Stay tuned for their Customer Appreciation Night towards the end of November, and mark your calendar for their annual Boxing Week Sale.
Stay up-to-date on all things Indo Designer Rugs by following them online:
Instagram: @indodesignerrugs
Facebook: /Indo-Desinger-Rugs
Twitter: @indodesigner