It's not always easy to find trendy, well-made men's clothing, but on 17th Ave, this is not the case. The Red Mile District is home to some of Calgary's best shopping – from outdoor wear to high end fashion, vintage shops to locally made accessories, there isn't much you can't find here – regardless of gender, you are bound to find something that you can feel comfortable and stylish in! Check out some of the best places to suit up with some functional and trendy menswear this month. 
Less 17 
Less 17 caters to the urban male with their vast selection of popular men's brands such as wings + horns, Reigning Champ, Rick Owens and more. Their collection of menswear features casual items, along with outerwear, accessories bags, and of course, shoes. If you're a shoe junkie, consider yourself warned, because this collection is top notch with styles like retro Nike Air Jordan's, Adidas Ultraboost and Rick Owens Sneakers.
930 17th Ave, lessoneseven.com
Kit and Ace
From the boardroom to the trails and everything in between, Kit and Ace has the gear to get you through your day, no matter what it holds. Look sharp for your next zoom meeting with their selection of button-up dress shirts and pant styles such as their commute pant, made for their technical function and all-day comfort. And when those more casual occasions arise, spend the day lounging in their tees and hoodies made from their soft, French terry fabric. You can also gear up with their selection of accessories ranging from toques and mitts to face masks, socks and more. 
800 16 Ave SW, kitandace.com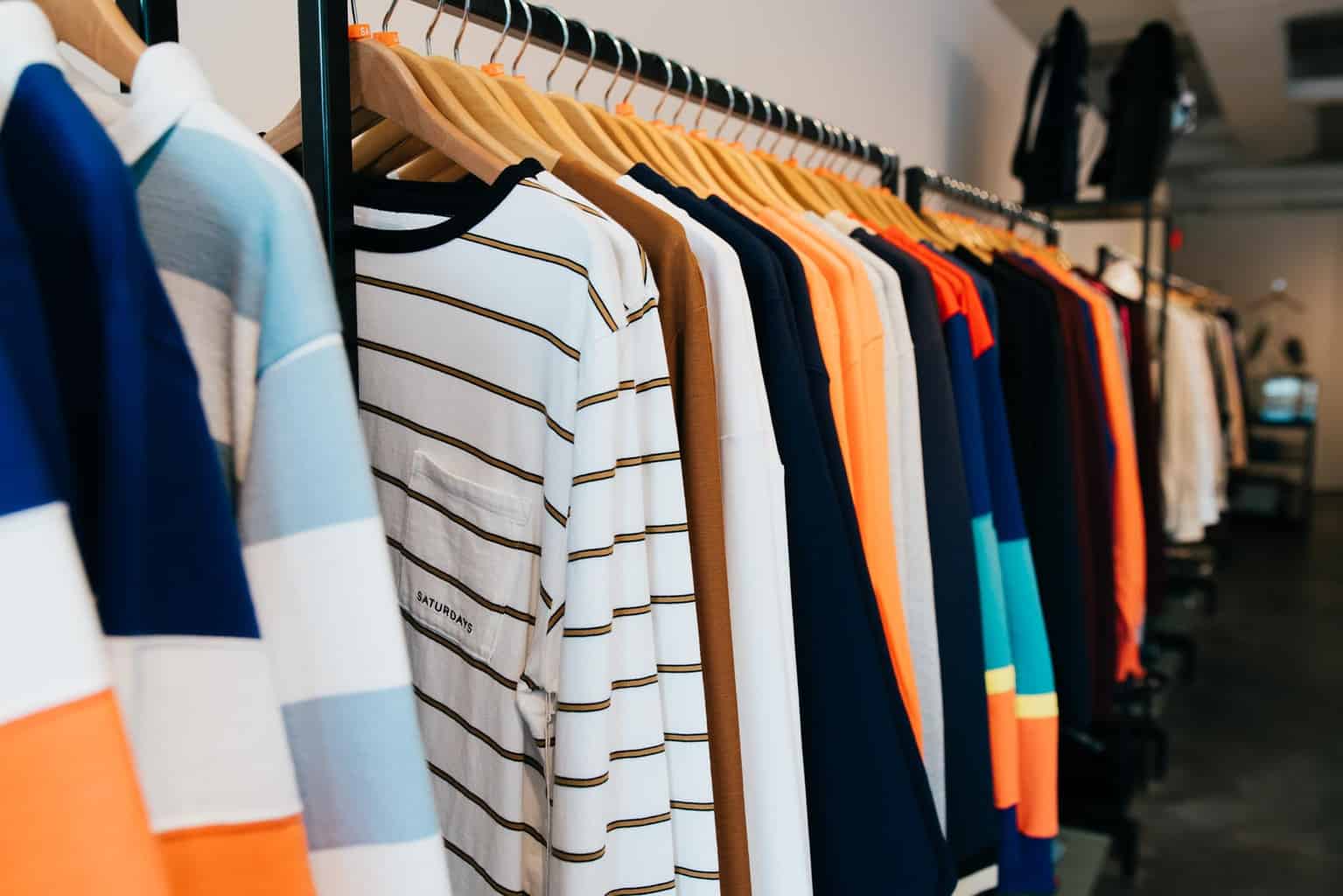 Leo Boutique
For more than 20 years, Leo Boutique has expertly curated a selection of some of the best emerging designers and brands from around the world at their 16th Ave location, with an extensive selection of both men's and women's designers, brands and styles. In addition to their menswear, including pants, shirts, jackets, outwear and denim, they also sell men's footwear, accessories, home and lifestyle items, fragrances, and grooming essentials. 
810B 16 Ave SW, leoboutique.com
HG Vintage 
What guy doesn't appreciate retro sports apparel? Even if you're not a sports fan, HG Vintage's collection of vintage band tees, crewnecks and denim will make up for that. This second story vintage shop appeals to generations of sports fans, music lovers and anyone who appreciates a comfy crewneck or a timeless jean jacket. It's hard not to spend hours in this store overcome by nostalgia as you browse clothes from decades past, while also undoubtedly adding unique, vintage pieces to your wardrobe while you're at it. 
720 17 Ave SW, hgvintage.com
Fjallraven 
Find all of your outdoor trekking essentials at Fjallraven, where their selection of jackets, trousers, sweaters, base layers, backpacks, bags and more will keep you covered through any and all of the elements. Whether you're looking for a down winter jacket to keep you warm through Calgary's winter, or a pair of insulated trousers for your next trip to the mountain, you will find it on 17th Ave at Fjaallraven. They also have an abundance of different accessories including day packs, laptop bags, hunting accessories, belts, braces and more. 
815 17 Ave SW, fjallraven.com
Arc'Terycx 
There's no mountain you can't climb – literally and figuratively – when you're suited up in Arc'teryx gear. Founded by local climbers in 1989, Arc'Teryx has spent that last three decades creating functional and quality garments for men and women, made for all of your outdoor ventures. You can shop insulated jackets, shells, base layers, and pants, along with shoes and gear designated for activities such as alpine and rock climbing, skiing, snowboarding, hiking, trailing running and more. 
815 17 Ave SW unit 150, arcteryx.com
Salvedge 
SalvEdge Boutique is filled with pre-loved high end luxury items, popular brands and locally designed one-of-a-kind pieces for both men and women. Not only will you find brands like Club Monaco, Arc'Teryx and Reigning Champ at this 17th Ave consignment shop, but you can also high-end designer shop shoes and accessories in mint condition, and at consignment prices. 
1013 17 Ave SW #113, salvedgefashion.com
Velour Clothing Exchange 
Calgary's first dedicated buy/sell/trade clothing store carries a hand-picked selection of vintage and modern pieces, ranging from the 1960's to the 1990's, for both men and women. Velour is also organized gender neutrally to ensure that everyone who visits their second-story 17th Ave location will feel comfortable and included in their store. Amongst their collected of pre-loved vintage items, they also feature a number of multidisciplinary artists who create unique hand-made pieces such as pins, patches, jewellery, and more.
200-1022 17th Ave SW, velourclothingexchange.com