From a Tokyo-inspired marketplace serving up soft serve ice cream and ramen to a new children's clothing store selling adorable kid's wear and accessories, here are some new businesses to check out on 17th Ave this month. 
Tokyo Station
Tokyo Station is now open next to its sister restaurant, Ke Charcoal, and serving up a selection of Japanese gelato, express sushi and ramen at their Beltline location, just north of 17th Ave. Inspired by Tokyo's vibrant JR Station, this market/restaurant features authentic Japanese decor, alongside a delicious selection of Japanese eats including their handcrafted tonkotsu ramen, a selection of $5 sides with options like takoyaki and gyoza, and of course their list of sweet treats including soft serve ice cream and gelato in flavours like Adzuki, strawberry and wasabi. Read more about Tokyo Station, here!
1505 15th Street SW, tokyostreetmarket.com
Via Convenience 
Complete with locally-made goods, sustainable beauty products and delicious snacks, this new 17th Ave spot will totally change the way you think about convenience stores. Not only can you grab classic on-the-go items such as flavoured nuts or chocolate bars, but you can find pantry items like hot sauce, honey and coffee beans from local brands such as Drizzle or Monogram. They also have a selection of self care and beauty items, as well as candles. 
624 17 Ave SW, instagram.com/viaconvenience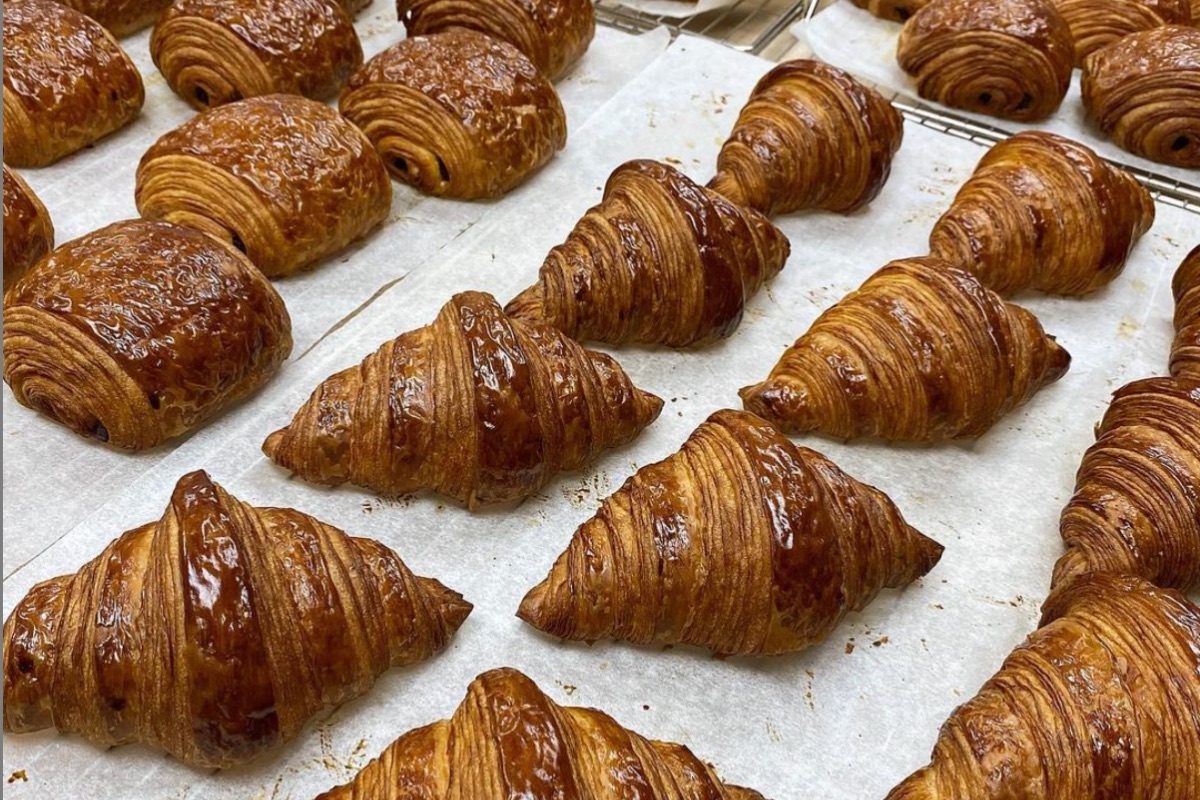 Bread Culture 
If quarantine has taught us anything, it's that we all really love bread. Bread Culture is an artisan bakery that opened early last summer on 14th Street, just north of 17th Ave, and offers a delectable selection of hard-type bread such as French baguettes and Ciabatta, as well as an assortment of Viennoiserie, all of which follow the traditional French method of using 84% butter. You can also pair these buttery baked goods with an espresso or latte from local favourite coffee provider, Monogram coffee. 
1502 14th Street SW, breadculture.ca
State Baby & Kids
This children's clothing store is almost as adorable as its clientele at its new 17th Ave location, where you can shop clothing for your little ones ranging from sizes for newborns all the way to 12 years old – with a few matching sets for mamas as well! State Baby opened in early 2021, and in addition to their selection of children's clothing, you can also find toys, bibs, quilts, swaddles, nursery items, decor and more. Find them at 1230 17 Ave SW Unit 4 on the second floor, or shop their product online at the link below. Check out our feature on State Baby & Kids, here!
1230 17 Ave SW Unit 4, Second Floor, state-baby.com
Pearl & Co
Pearl & Co opened in late 2020, and is 17th Ave's newest hair salon, offering a comprehensive range of services for your locks including extensions, foilyage, root retouch and more. Pearl & Co also offers extension training and mentorship to aspiring stylists. Book your appointment now at their website below. 
Unit 201, 1008 17th Ave SW, pearlandco.ca
Coming Soon to 17th Ave
Porch YYC 
Although they have yet to announce their open date, Porch YYC promises reimagined comfort foods, crushable cocktails and a fun and fresh wine list at their ensuing 17th Ave home. Located in the heart of the Red Mile, Porch YYC is sure to bring a fresh and lively energy to the Ave, and another great destination for tasty eats and cocktails on Calgary's most famous street. 
730 17th Ave SW, porchyyc.com
You can also check out some of 17th Ave's newest restaurants & dining spots, here!
Stalk the latest and greatest on 17th Ave:
Instagram: @17thavesw
Facebook: @17thavesw
Twitter: @17thavesw