Valentine's Day – love it or hate it, it's coming for you. Even if you choose not to take the Hallmark Holiday too seriously, there's plenty of reasons to share the love, show your love and feel the love this Valentine's Day. Whether it be with your mate, your bestie, or your Mom, we've picked a few spots on 17th Ave where you can do just that.
---

It seems pretty cliché, but there's a reason why something sparkly is a traditional go-to gift for Valentine's Day. "The gift of jewellery is a special token of love and affection that is lasting." says owner Bernard Florence of Calgary Jewellery (1201 17th Ave SW).

The process of choosing a piece of jewellery is just as special as the piece itself. "It's very personal selecting something unique and exceptional with your loved one in mind." Bernard adds. At Calgary Jewellery, this experience rings true as you work with their experts to select the perfect gift from the thousands of beautiful items in their cases.
We want you to find a memorable gift they'll treasure and wear as a reminder of your love.

Think your loved one is sparkly enough? Grab a beautiful bouquet of flowers and warm up to a spot at Esmé Beauty Bar (825 17th Ave SW). And since self-love is just as important as taking care of those around you, get pampered together. If you're in need of a little freshening up for the special day, owner Angela suggested a few treatments currently on special. "Leading up to Valentine's Day, we have $80 petite mani/pedi combos with a complimentary bouquet, and we're offering $40 Brazilian waxes."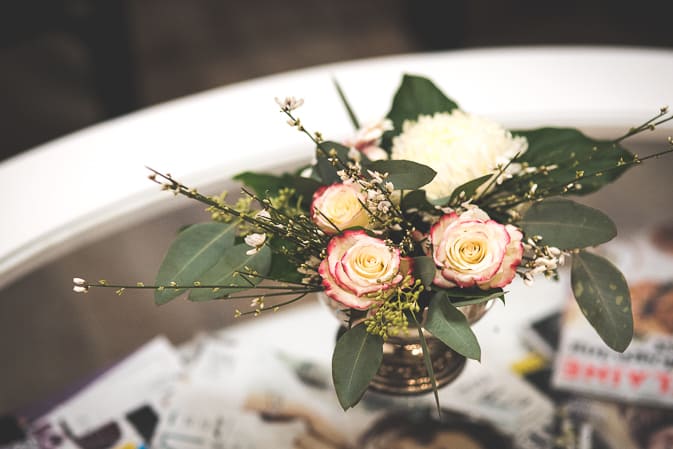 There's nothing that says "love" more than a full belly of yummy food and delicious cocktails with that special someone by your side. We look to Ox and Angela (528 17th Ave SW) for it's perfect atmosphere to enjoy all of the above. "Ox and Angela curates every dish with passion and love, it's the perfect spot for deep conversation, romance and a little fun!" says owner Nathaniel Krueger.

"Tapas are a culinary adventure destined to be shared, and are best enjoyed with a partner. Like any good relationship, great tapas has a little spice and a bit of mystery," adds Nathaniel. Each plate is journey for 2 that will tantalize the palette. And for a sweet finish? Their churros are the lovers treat – sweet, salty and a little naughty.
Get your fingers sticky, enjoy the Spanish heat and indulge with a twinkle in your eye.

Looking for more ways to show your love? We've got a ton of Valentine's Day Events and Sales happening on the Ave.
To see all businesses on the Ave, visit our business directory.
Stay up-to-date with all things 17th Ave by following us online:
Instagram: @17thavesw
Facebook: facebook.com/17thavesw
Twitter: @17thavesw