It's not always easy to find a store that carries exactly what you're looking for whether that be affordable prices, one-of-a-kind pieces, locally-made items, high end brands or luxury products – but Salvedge Boutique on 17th Ave checks all the boxes.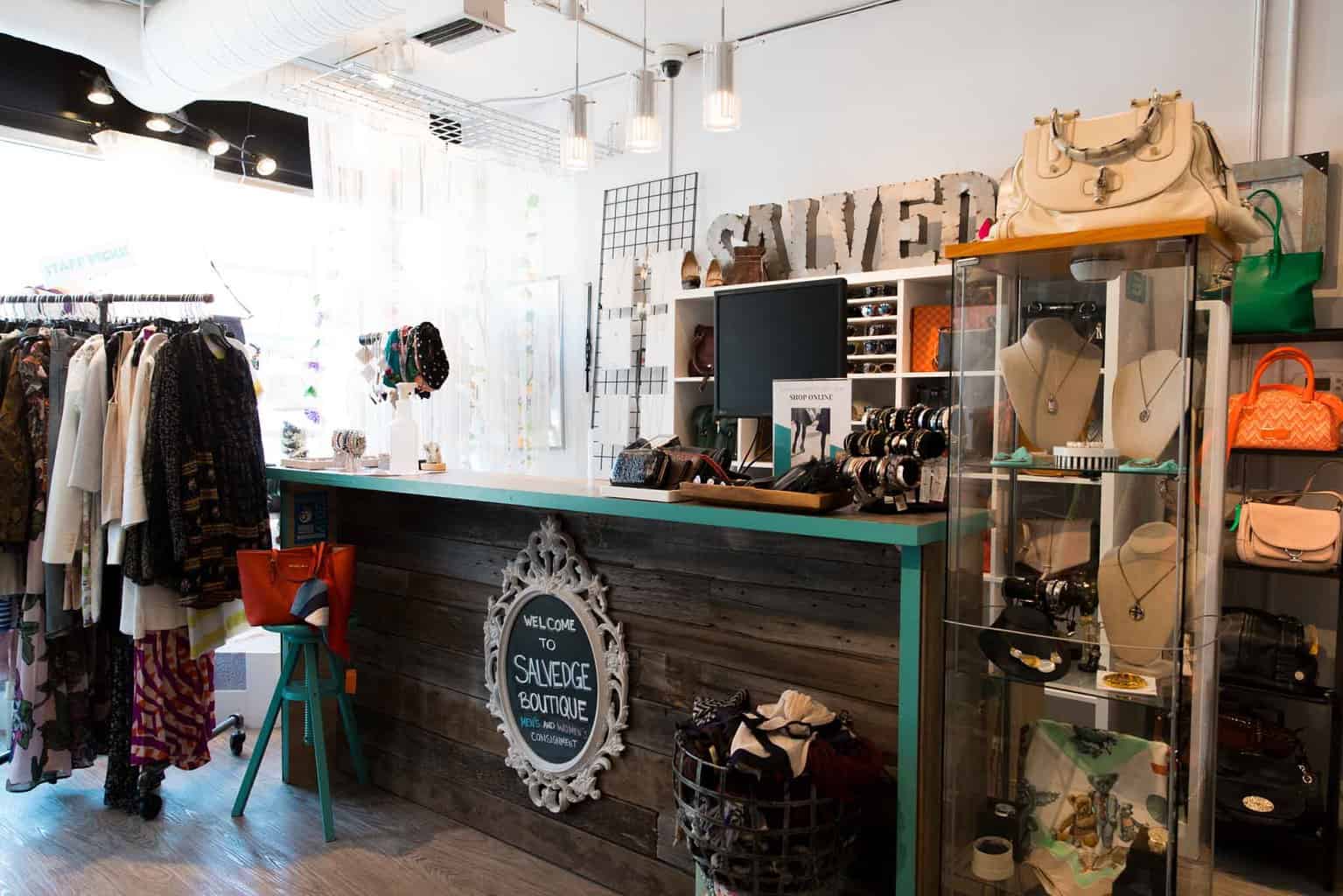 High-end Designers, Luxury Brands and More
Krista Hopfauf opened this thrifty 17th Ave Boutique in 2008 to provide both women and men a destination to come and find everything from active and leisure wear to business casual, locally-made accessories to luxury brands, and so much more – all available at consignment prices, which can often be up to 50-90% off their original retail price. 
Shop popular women's brands like Babaton, Anthropologie, Dolce & Gabbana, Mackage, Stella McCartney and many other popular designers and brands. Men can also shop this second-hand heaven, in which they can browse a variety of different styles, brands and accessories. 
Locally-Made Products and Accessories
Unlike traditional consignment stores, which generally exclusively carry secondhand or vintage items, Salvedge Boutique also carries an assortment of locally-made accessories. Pair handmade scrunchies, jewellery and hand-painted denim jackets made by Canadian artisans with your new vintage finds. 
Style-Inspiration From Salvedge Boutique
If you're looking for a little style-inspo, head to Salvedge Boutqiue's instagram, where they curate outfits with their newest products – they also regularly feature local fashionistas, or what they refer to as their style ambassadors, alongside posts about the latest seasonal trends. Be sure to pay them a visit at their Red Mile location, or head to their website where you can shop their product online. 
113 – 1013 17th Ave SW, salvedgefashion.com
 Website: salvedgefashion.com
Facebook: @salvedgefashion
Instagram: @salvedgeon17th