St. Patrick's Day on 17th Ave 2020
ollia macarons & tea
Follow the rainbow to Ollia Macarons & Tea for some sweet St. Patrick's Day treats ☘️ The cutest macarons in the patch are available starting Friday, February 28!
Coconut Matcha
Irish Cream
Peppermint Patty's Day
Cherry Vanilla (small batch starting March 14!)
Pre-order yours at 403-457-9775 or walk in. Limited quantities available. Ceramic Plate created by Jenna Archer.
the coup
Come by The Coup for a special Vegan Sheppard's Pie. We will be serving up a mix of ground tofu, locally grown mushrooms, topped with green pea and agria mashed potatoes. The Coup d'etat- our parsnip and birch syrup saison will be on special all day on St. Patrick's Day.
heroes & villains 
Unlucky St. Paddy's Day to you – it's coming early! Friday March 13th will have flash tattoos regularly priced at $150 for ONLY $130+GST from 4 different tattoo artists!
Designs will be posted to our Facebook & Instagram stories over the coming weeks – so give us a follow @HeroesCalgary to start checking them out!
If tattoos aren't your style and you'd like a piercing – you can get $13 off your piercing service, with jewelry priced as usual. Our website has piercing pricing listed for specifics!
ship & anchor
St Pats at the Ship! Live music from noon till late.
The Peelers / The River Jacks / The Shillelaghs / Red Hot Hayseeds / Rotary Park / Nova Scotiables!
Lets do this Calgary!
trolley 5
We've teamed up with our pals Banded Peak Brewing to brew a collaboration beer just in time to celebrate St. Patricks Day
One Night In Galway Irish Pale Ale will be freshly tapped at 11 am
LIVE BAND: Troublemaker at 6 pm in our Atrium. No Cover
$5 One Night in Galway sleeves + $5 Cafe Au Lait Milk Stout sleeves & $5 First Crush White IPA sleeves
$4 Jameson Irish Whiskey (1oz)
Reservations encouraged >>> www.Trolley5.com
Jamesons
Is it really St. Patrick's Day if you never went to an Irish Bar? Look no further than Jamesons on 17th! An energetic Irish pub offering casual eats & draft beer. The green beer will go nicely with the steak sandwich that's on special!
ceilis modern irish pub
Another iconic Irish Bar on 17th Ave that you need to hit up on St. Patrick's Day! If you need another reason to go to Ceili's they have drink specials ALL DAY. 
CLEAVER
Hailing from Dublin, Ireland, Barbara brings modern Irish fare to Calgarys 17th Ave. Their food and cocktails are not only instagrammable but absolutely delicious.
Catch their Happy Hour before 7:00PM and after 9:00PM
1410 world bier haus
Get a taste for something other than green beer this St. Patrick's Day at 1410! They have beer, ciders and more straight from the Irish.  
national on 17th
All of the Irish bars packed? No worries! National has got you covered with all of the beer you can drink to celebrate St. Patrick's Day! 
browns socialhouse
Right in the heart of 17th Ave is Browns Socialhouse! Hit up their Social Hour menu from 3:00PM-6:00PM/9:00PM-CL.
This also may not be very Irish but you can't beat 50% off of select bottles of wine ALL DAY. 
watchmans pub
 What perfect timing that St.Patricks Day falls on the same day as Watchmans Tuesday special of $5 Bottles of Domestic Beer and $11 on any pasta.
one night stan's 
If you're looking for a low-key, relaxed atmosphere this St. Patrick's Day welcome to One Night Stan's! Enjoy their Happy Hour, $5 beers, wine and high-balls, from 3:00PM-6:00PM.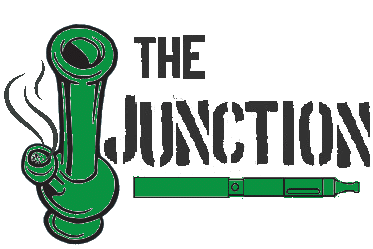 smokers junction 
Before you go anywhere you have to stop at Smokers Junction, they are having all green products including Vaporizers 15% off. Come in and get Blown away!
Give the Gift of Variety
The freshly minted 17th Ave Gift Card is accepted at over 40 locations on the Ave and the list keeps growing. Click the button below to get started.