It's patio season in Calgary, so we've rounded up some of the best happy hour deals and specials you can get on 17th Ave this summer. From half-priced cocktails to cheap eats and more, check out these 17th Ave patio Happy Hours and make the most out of this beautiful weather this season!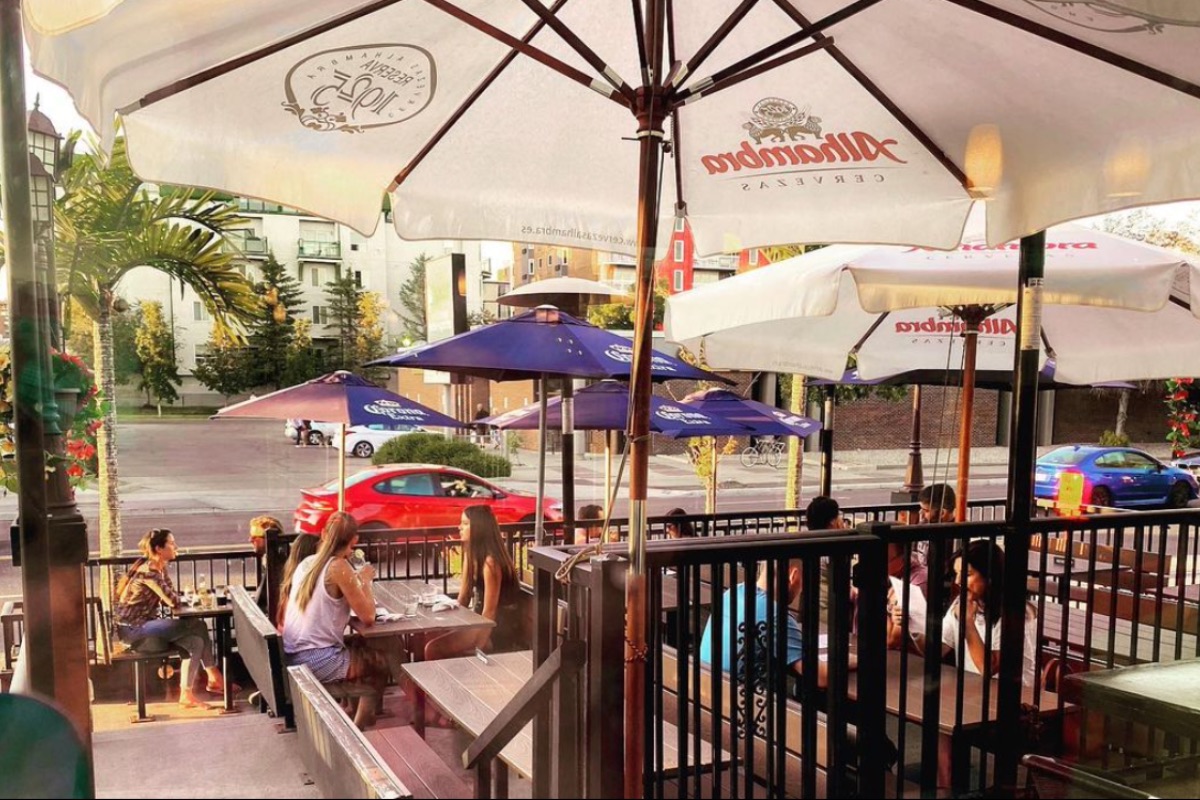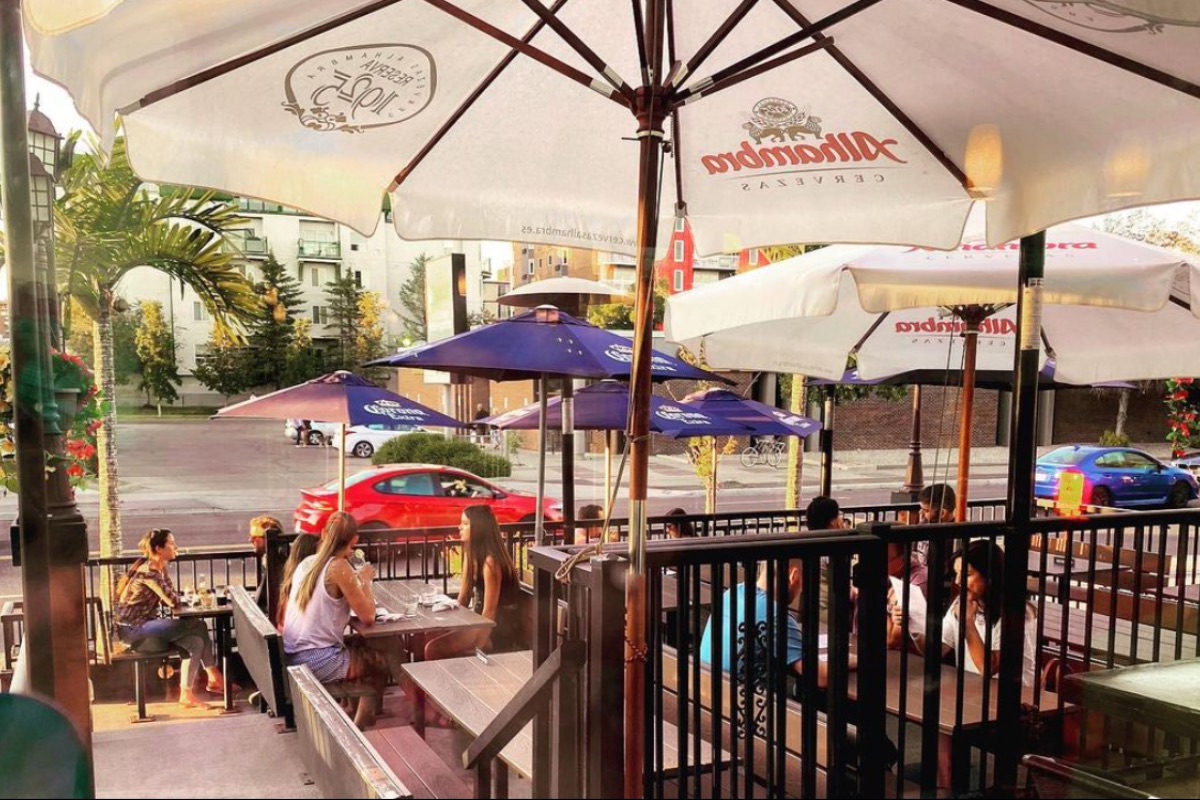 Las Canarias 
Las Canarias serves up a taste of Spain on their multi-level 17th Ave patio where you can enjoy Spanish tapas, wine and daily specials. Enjoy $1.50 off all beers each Friday from 12-5, or 15% off their signature Paella and Sangria each Sunday. You can learn more about their other daily specials and deals if you give them a follow at @lascanariasrestaurant or at their website below. 
1129 17th Ave SW, erikaduran.com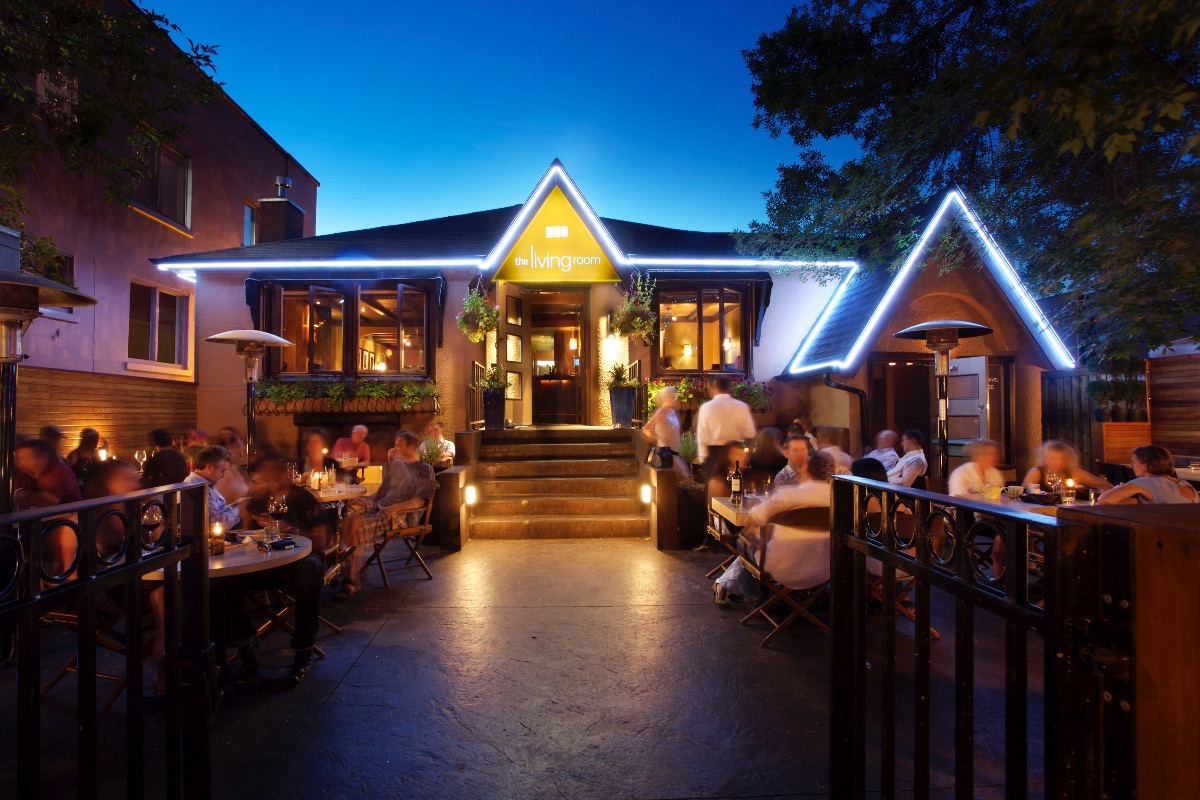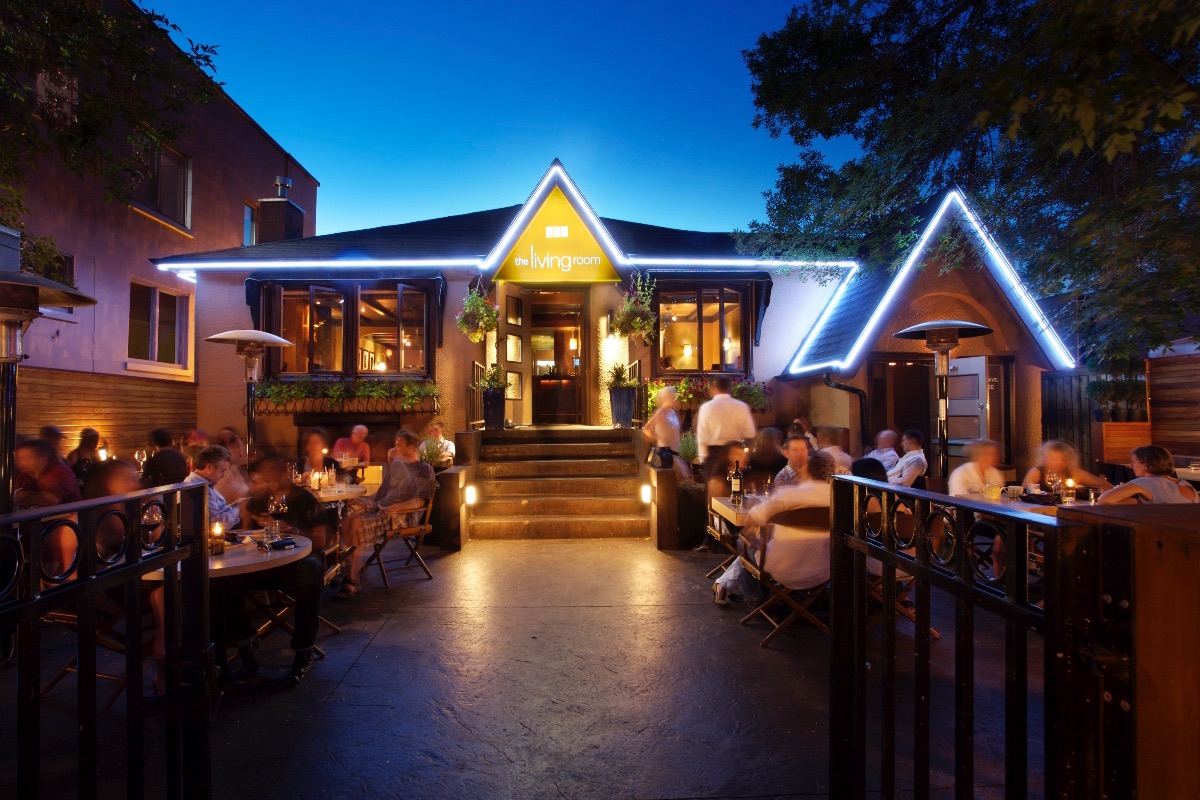 The Living Room
Stop by The Living Room's dreamy 17th Ave patio for their expertly curated small and large plates, as well as refreshing cocktails – you already know The Living Room is home to the best Shaft in the city. And, if you go on Wednesdays, you can enjoy $12 artisanal pastas like gnocchi or tagliatelle and half priced glasses of wine. 
514 17th Ave SW, livingroomrestaurant.ca
Lulu Bar 
Lulu Bar's Honolulu Hour runs from 2-5 p.m. Monday through Sunday, and showcases their popular tiki tiki drinks and cocktails along with a selection of local draught beer, red and white wine and sake. Don't miss their selection of dishes inspired by the sunny regions of the Pacific ranging from Asia to Hawaii – favourites include the unassuming but excellent house spam, or the Mochiko fried chicken served with pickled bean salad, chili vinegar and sesame buttermilk. 
510 17th Ave SW, lulubar.ca
Gringo Street 
This popular Latin American inspired spot has a bustling patio located in the heart of 17th Ave and tons of daily specials to enjoy this summer. Indulge in their daily "Happy Days" specials featuring ½ priced cocktails and margaritas, $6.50 draft beers and tacos for $2.99. Their "Happy Nights" specials are rotating, but include tons of awesome deals on tasty items such as their fish and yuca chips, taco platters, spicy gringo fries and more, alongside tequila shots, sangria pitchers and more. 
524 17th Ave SW, gringost.com
Ceili's 
Not only can you hop onto this bumpin' 17th Ave patio even when its little chilly out – it's fully covered and heated – but you can also enjoy tons of different daily specials. Check out their 'twoonie tuesdays' featuring tacos and duke, or wing Wednesdays AND sundays, where you can indulge in 45 cent wings. Head to @ceiliscalgarydt for more information on their daily deals or click on their website below.  
933-A 17th Ave SW, https://www.ceilisdt.ca
Jameson's 
Daily specials, outdoor HDTV screens, a central 17th Ave patio and tasty comfort food on a warm summer day – can you really ask for more? Jameson's is a great spot to put back a few beers while watching the big game, or just enjoy happy hour specials like half price bottles of wine each Thursday paired with $2 Oysters or $2 off gourmet burgers. There's more where that came from, so check out the link below to learn more. 
1230 17th Ave, 17thavenue.jamesonspubs.com
Calcutta Cricket Club 
If you're familiar with Calcutta Cricket's widely renowned interior (they were named one of Canada's best designed restaurants in 2018), then you know to expect nothing less than fabulous when it comes to their patio. Complete with a vibrant awning and lush plants, this hidden gem located just off the main drag of 17th is the perfect place to dig into Calcutta's daily happy hour specials available from 4-5 p.m. Snack on menu favourites like their chilli chicken or papri chaat and wash it down with a refreshing aperol spritz or their feature cocktail of the day. 
340 17th Ave SW, calcuttacricketclub.com
Chakalaka
Whether you're on their street seating or one floor up on their rooftop patio overlooking 17th Ave, this new, globally-inspired restaurant, Chakalaka, is the place to be this summer. Their menu consists of modern tapas, exotic dishes and tons of original cocktails, as well as a 2-5 p.m. happy hour on Mondays to Fridays. 
1410 17th Ave SW, chakalaka.ca
Lounge Eighteen
This trendy 17th Ave spot boasts a sprawling central patio and tons of daily specials, as well as a 2-7 p.m. happy hour everyday! Turn it up with half-priced bottle service on Fridays and Saturdays or dig into 50 cent wings every Monday and Wednesday. Learn more about their other daily specials and happy hour deals at the link below!
1005 17th Ave SW, loungeeighteen.com

One Night Stans 
This self-proclaimed 'divery' is a local favourite with their selection of bar snacks and shareables, tons of fun cocktails and shooters, of course. They have a street patio as well as a rooftop patio, and a daily happy hour from 3-6 p.m. They're also dog-friendly, so you can enjoy a couple bevvies in the sun with your pooch at your feet. Talk about a perfect afternoon. 
520 17 Ave SW, onenightstans.ca
Trolley 5 Brewpub 
Options are limitless at this popular Red Mile Brewpub where you can enjoy tons of local beers (including Trolley 5's own roster of brews), a wide ranging menu that covers everything from dim sum and brunch to smoked meats and desserts, and their huge two-floor space with an expansive 17th Ave patio. And obviously this all-encompassing brewpub has ample daily features including a daily happy hour from 3-6 p.m.
728 17th Ave SW, trolley5.com
Blanco 
Nothing tastes quite as good as tacos and a margarita on a patio, am I right?! Blanco's daily "halfy hour" includes ½ priced tacos and tequila, as well as $6 margaritas and beer. It also runs twice daily: once from 3-5 p.m., and then again from 9 p.m. to close, just in case you missed your first opportunity to dig into your favourite pulled pork tacos and their famous chili coconut margarita, or if you just want seconds. No judgement here!
723 17th Ave SW, blancocantina.ca
Browns Social House 
Not only does Brown's have a sprawling patio with a prime location adjacent to Tomkin's Park on the Red Mile, but this popular social house offers a daily "social hour" running from 3-6 p.m. and again from 9 p.m. to close where you can enjoy specials on bevvies and snacks like their spicy tuna roll or crispy cauliflower. We have a feeling that we will be spending many afternoons on their patio this summer. 
880 16 Ave SW #140, brownssocialhouse.com
Chemical Steve's 
Every hour is happy hour when everything is $6. Yes, you heard that right. Chemical Steve's is 17th Ave's newest beer joint serving Alberta craft beers, wine and spirits and savoury bar snacks such as poutine or wings – all for just $6. Their Red Mile patio is open for business, and if you're feeling a little frisky, they also have a beer and shot deal for $10.
718 17 Ave SW, chemicalstevesbeerjoint.com
Watchman's Pub
A puppy friendly patio with a daily happy hour from 3-6 p.m. and a $10 food menu all day everyday? We're in! This 17th Ave sports bar also plays all your favourite sports games, and serves up delicious food and drink specials every day of the week.
109 17 Ave SW #100, watchmanspub.ca
Tropical 
Mexican street food never gets old, especially when you can enjoy items like mango and shrimp ceviche, carne asada tacos or Tropical's giant margarita on special everyday during their happy hour, which runs from 3-6 p.m., and again from 9 p.m. to close.  They will also be hosting the grand opening of their "El Patio" this weekend, which is an oasis located at the back of their building with some extra space for you to enjoy dining outside! They will have live DJ'S, Happy hour, giveaways and more all weekend long.
1424 17th Ave SW, tropicalon17.com
You can also check out our full list of patios here! And don't forget to check out our What's On page to stay up to date on the latest events and happenings on 17th Ave this Summer!
Stalk the latest and greatest on 17th Ave:
Instagram: @17thavesw
Facebook: @17thavesw
Twitter: @17thavesw