Obviously this New Year's Eve is going to look A LOT different than in past years. You can't have a decadent dinner at your favourite restaurant or pop bottles of Champagne at the bar with your friends, but these 17th Ave businesses have created tons of unique ways for you to ring in the New Year from home this year! From take-home drink kits to delicious curb-side pickup dinners, here's how you can celebrate New Year's at Home this year.
Take-Home Dinners
Ten Degrees Chocolate will be serving up a five course New Year's Eve dinner this year, available for both delivery and curbside pickup. The lavish dinner features dishes like Prosciutto Shrimp Cocktail accompanied by a chocolate infused cocktail sauce, and Cocoa Nib Crusted Ahi Tuna. Visit their online store to find out more!
818 16 Ave SW, tendegreeschocolate.ca
Celebrate New Year's at home with an Island feast!  Choose between Ricardo's Jerk Chicken Meal, complete with a cheese empanada, two pieces of jerk chicken, coconut rice and beans, a romaine salad and house-made coconut pie for dessert, or Ricardo's Maui Rib Meal, which also comes with a cheese empanada, coconut rice and beans, a romaine salad, a house-made coconut pie, and of course, the Maui rib.  And don't forget to check out their Sippin Santa menu and glassware, which features festive cocktail drink kits and their crowd-pleasing glassware, available for purchase. 
1530 5th Street SW, ricardoshideaway.ca
Model Milk Curb-side Pickup Menu
Treat yourself to Model Milk Classics such as their Big Milk Burger, made with a 5.5 oz Alberta Brisket Patty, or go for their Nashville Hot Chicken, served with two pieces of New Dayton Alberta free-range Chicken, and finish it all off with your choice of brown sugar donuts or a slice of Model Milk apple pie. Hey it's New Years Eve, why not treat yourself and get both. Within this Concorde Group dine-in site, you can also find access to Pigeonhole's menu, a general store shop with items like Martin's Potato Rolls and Thai Pork Sausages, and a selection of wines and beer. 
308 17 Ave SW, modelmilk.ca
Pigeonhole
Curb-side Pickup Menu
Browse popular Pigeonhole menu items such as their Chicken Parm, made with spicy marinara, grilled cheese curds and basil, served on a potato bun, or their Relish Dog served on a potato bun. Round out your meal with an order of their skinny fries or Burrata on toast. This online menu also includes access to fellow Concorde Group restaurant, Model Milk, as well as a General Store where you can find a home-made pasta kit for two, pints of Made By Marcus ice-cream, and more. And don't forget to check out the options for wine and beer. 
306 17 Ave SW, pigeonholeyyc.ca
Cleaver Date Night Box 
This popular 17th Ave joint known for its Irish-inspired fare is now serving up a variety of different takeout boxes, such as their Cock Box, which serves four and comes with all the fixings including stuffing, bread sauce, duck fat fries, crispy fried Brussel sprouts, parmesan dressed salad and two Toblerone Oreo baked cheese cakes for dessert. You can also find their Date Night box, perfect for an intimate New Year's Eve spent in, and complete with their Chicken and Spec pizzette, baba ganoush, brie, onion hazelnut béchamel, truffle honey and Nduja, an Italian sausage pizzette, broccolini and mozzarella. Check out the rest of their boxes online today. 
524 17 Ave SW Unit 102, cleavercalgary.com
The Living Room Chef's Tasting Menu and Fondue Kits
Celebrate your New Year's Eve with The Living Room's Chef's Tasting Menu, which features a four course meal, or go for their New Year's Eve fondue kit, which includes 6-year-old white cheddar, truffle oil, toasted baguette, baby potatoes, Brussel sprouts, grilled beef, prawns and chicken. Both are available for curbside pickup on their website.
514 17th Avenue SW, livingroomrestaurant.ca
Ring in the New Year with Chilitos Taberna's selection of New Year's Eve platters, fajitas, margarita kits, pina colada kits, cervezas and more. You can order them for takeout online, pre-select your pickup time for curbside pickup, and get 10% off! Find out more at their website below!
1309 17 Ave SW, chilitos.ca
Trio is now offering take-home sharing kits with serving sizes for up to 8 people and a vegan option, so you can enjoy their delicious Egyptian-Mediterranean cuisine at home. Meals come with skewers, salads, hummus, garlic potatoes and more! Find out more online.
1504 16 Ave SW, triocafe.ca
Savour in some delicious barbecue this New Year's Eve with Comery Block's New Year's dinner, which includes a choice between Smoked Bone-in Ham or Hickory Smoked Brisket, and a selection of sides like jalapeno cornbread and scalloped potatoes. Place your order for pickup at their website today.
638 17 Ave SW, comeryblock.com
Check out some of the other 17th Ave Businesses who have created epic take-home kits this month, here!
Take-Home Brunch
Trolley 5 has curated a Brunch Bar Kit to ensure that you have all the essentials for the perfect brunch over the holidays. Wake up on New Year's Day with pancake mix, maple syrup, T5 coffee beans, a bottle of prosecco and orange juice, and you are set to take on 2021!
728 17 Ave SW, trolley5.com
Brunch is a crucial way to start your New Year, although preparing it after a night of Champagne and Cocktails isn't always ideal.  Universe Restaurant serves up ALL DAY brunch from 11 am to 8 pm, and their selection of pancakes, eggs benedict, omelets and more is sure to cure that NYE hangover. They are currently offering pickup and delivery options, so check them out online to learn more. 
1415 17 Ave SW A, universerestaurant.ca
National's New Year's Eve brunch kit for two features maple chili breakfast sausage and thick-cut bacon – both made in house, alongside custard soaked brioche, espresso syrup, granola and four eggs to cook any style. They also offer a Mimosa Kit and a Caesar kit, if you're looking to have a little fun on New Year's Day. Find them at the link here for curb-side pickup and delivery today!
550 17 Ave SW, ntnl.ca
Take-Home Drink Kits
Vine Arts Holiday Champagne Kit  
Champagne and New Year's Eve are basically synonymous, so if you still need to grab your bubbly for your stay-at-home New Year's Eve festivities, pick up one of Vine Art's grab and go drink boxes, featuring a bottle of Champagne, a pair of Riedel Champagne glasses, and a bag of custom hand-crafted popcorn from Empire Provisions. Visit them online to get yours today!
932 17 Ave SW #101, vinearts.ca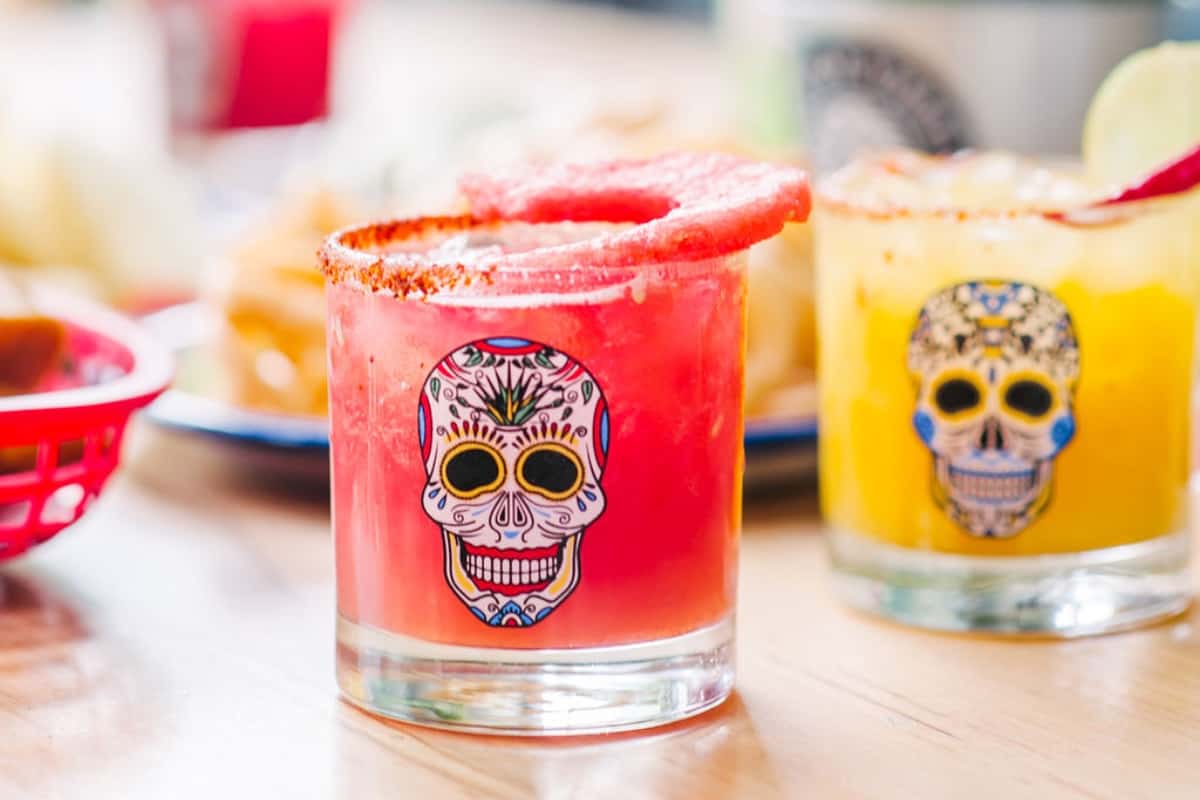 Tropical's island-inspired cocktails are now available "on the go," so you can pickup favourites like Pina Coladas or Margaritas in flavours like passion fruit, lime, coconut and chilli mango. All you have to do is add ice and you are set! Tropical also offers take-home margarita kits in three different portion sizes, if you want to craft your own cocktails for your New Year's Eve Celebration.
1424 17 Ave SW, tropicalon17.com
Trolley 5 At Home Cocktail Kits 
Choose from a variety of different cocktails, all perfect for ringing in the New Year at home with Trolley 5's selection of cocktail kits. Craft classic drinks like a Negroni or an Old Fashioned, or go for something a little fancier like an Aperol Spritz.  Either way, we're sure you'll enjoy these cocktails just as much as you would sitting around a table in Trolley 5 with a group of friends. 
728 17 Ave SW, trolley5.com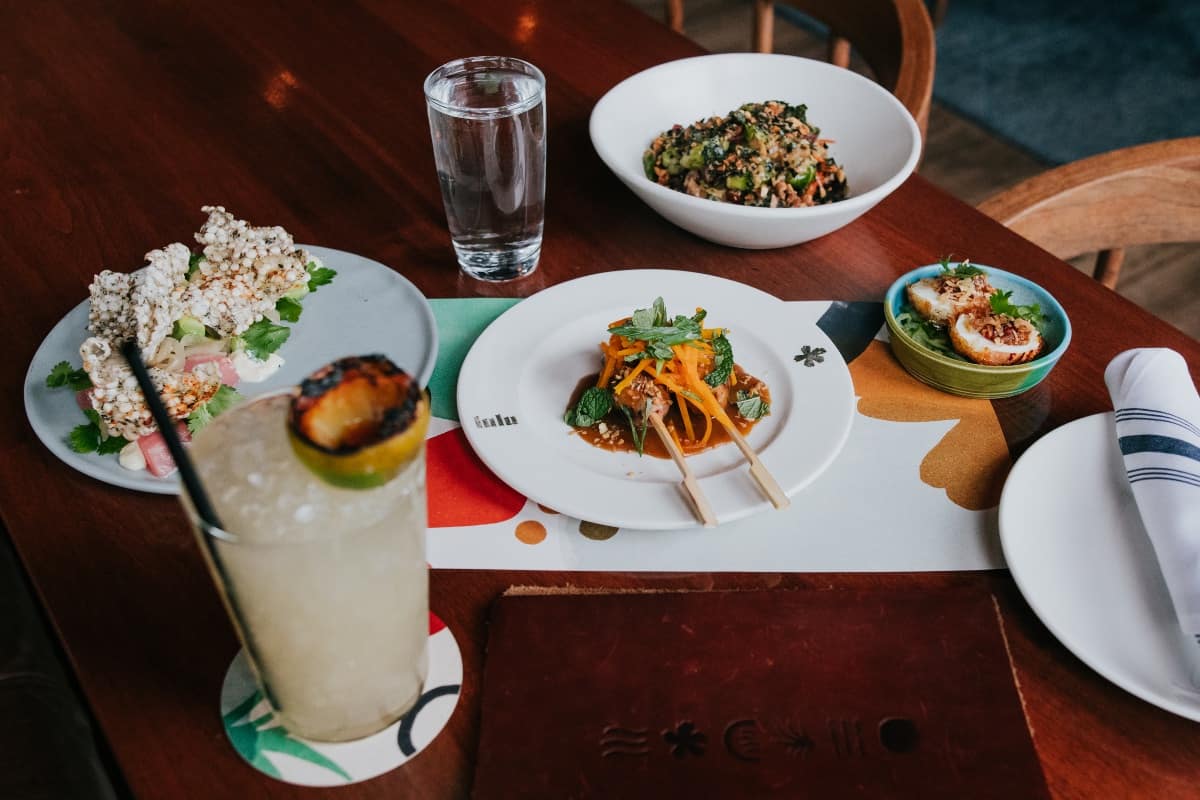 Lulu Bar's menu is always a hit, but it's their signature cocktails that keep people coming back for more, and you can now order their coconut cooler, mai tai, milk & honey, venus, pineapple negroni and slurpee kit as take-home cocktail kits. You may be spending the New Year's at home this year, but that doesn't mean you can enjoy 1 or 2 (or more) of your favourite Lulu Bar cocktails .
510 17 Ave SW, lulubar.ca
Alcohol Free Ideas
Analog Tasting Kits 
Not everyone New Year's Eve celebrations include champagne, so if you're looking for another creative way to ring in 2021, why not pick up one of Analog's Tasting Kits! Complete with 4 sample coffees, which is equivalent to approximately 2-3 cups, these take-home kits are a great way to learn a little bit more about the coffee, and they will definitely help you stay up until midnight!
740 17 Ave SW, analogcoffee.ca
Find your favourite New Year's Eve TV program, and post up for the night with a warm blanket and a pint of Made by Marcus. This local favourite Ice Cream shop is now offering delivery boxes, which come with four pints of your favourite flavours, delivered right to your door. Find out more at their website!
1013 17 Ave SW #121, madebymarcus.ca
Hot Chocolate Bombs have been all the rage this holiday, so if you haven't tried one yet, New Year's Eve is the perfect time to treat yourself and your cohort to these magical little treats. Cookie Mama makes their Hot Chocolate bombs with semi-sweet baking chocolate and house-made hot chocolate mix. You can also get them in gluten free, dairy free and Vegan! Find out more at their website. 
1508 14 St SW, cookiemamacalgary.com
New Year's Eve Looks

Just because we have to stay in this New Year's Eve doesn't mean we can't dress up. Check out our Winter Accessories blog or our Holiday Style blog for some inspiration from some of our favourite 17th Ave retailers. 
Stalk the latest and greatest on 17th Ave:
Instagram: @17thavesw
Facebook: @17thavesw
Twitter: @17thavesw