If you've left your Thanksgiving shopping until the last minute, then have no fear, because you can still redeem yourself by picking up one of these delicious items and Thanksgiving essentials on 17th Ave. Or, if you just need a break from the holiday madness, there's always a good 17th Ave patio or cafe offering drink specials for the holiday! 
 If you don't have Thanksgiving plans and need something to do this weekend, or you need a stiff drink after all the Holiday chaos, then head to Ship and Anchor, who will be celebrating both the Sunday and the Monday with Thanksgiving specials, available from 12 p.m. to 9 p.m.
534 17 Ave SW, Get more info here
Ceili' is hosting their 4th Annual Vegan Thanksgiving Dinner. It's $30 per ticket includes a full Vegan Thanksgiving Dinner and pre-paid drink on Oct. 10th. 
933-A 17 Ave SW, Get more info here
Skip the turkey this year and bring home one of Cluck N Cleaver's Classic Rotisserie chickens, available in a 1 lb quarter bird, a 2 lb half bird and a 4 lb whole bird – perfect for an intimate meal with your family. Don't miss out on sides like their rotisserie potatoes, handmade buttermilk biscuits and made from scratch gravy. 
1511 14 St SW, Get more info here
If you want to skip out on the hours of baking that usually precedes your annual Thanksgiving pie making, then head to Yum Bakery, where they have a selection of delicious 9 inch pies, in flavours like apple, Saskatoon and more. And don't miss out on their selection of tars, including these babies, which are salted caramel (just in case you're starting to get sick of pumpkin).
1006 17th Avenue SW, Get more info here
You can never get too much pumpkin at this time of the year, and luckily, Rustic Sourdough has a variety of different pumpkin treats to satisfy that craving including pumpkin pie, pumpkin shaped sugar cookies, ginger pound cakes, and pumpkin New York-style cheesecake.
1305 17 Ave SW, More info here
Thanksgiving is a holiday of over indulgence, so Cobs Bread created Pumpkin Tarts, which is basically like a mini pumpkin pie, perfect for an individual serving. Although we can't stop you if you end up eating multiple… we also don't blame you. 
835 17 Ave SW, More info here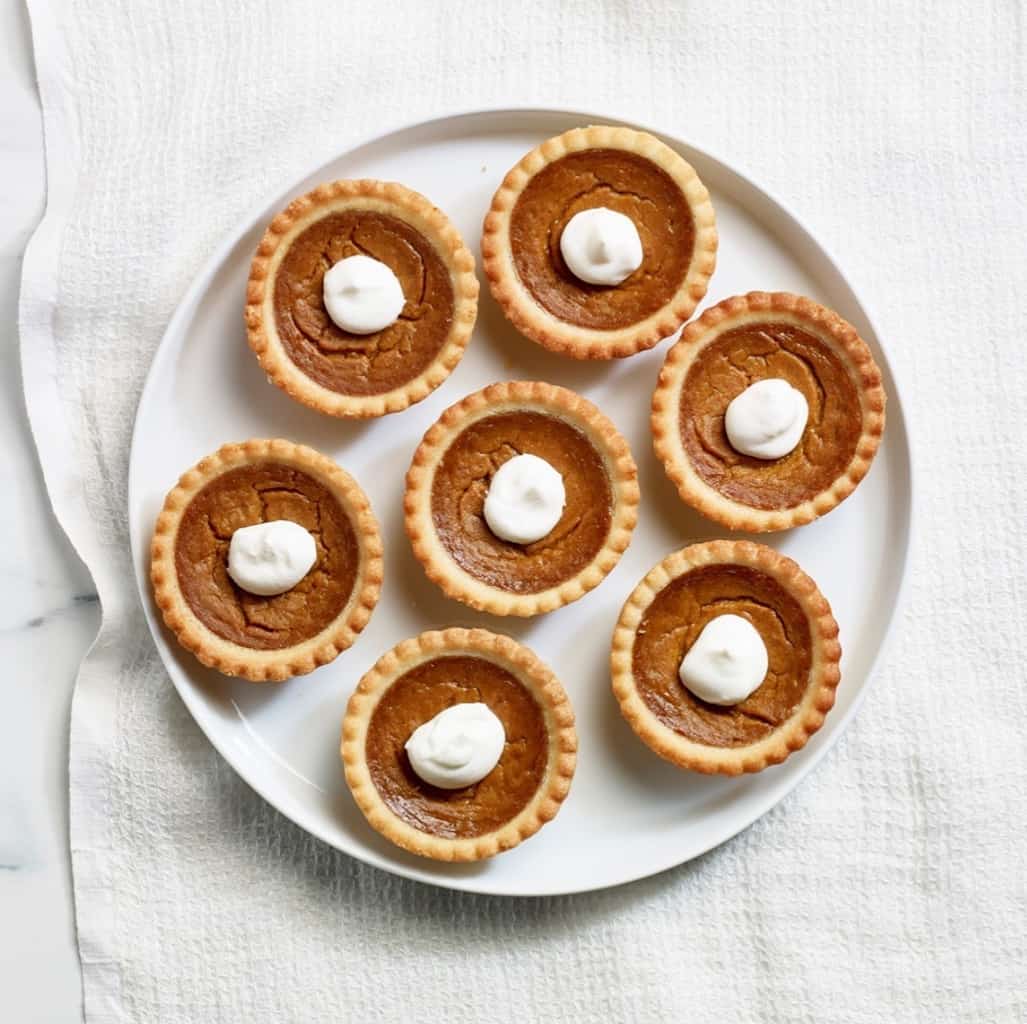 Thanksgiving weekends are often filled with lots of shared family meals, including breakfast the morning before or after turkey. Skip the eggs and pick up some freshly baked croissants and savoury scones from Butterblock – what's a better way to tie off a weekend with family than sharing fresh baked goods over coffee?
908 17 Ave SW suite 111, More info here
If you're looking to change up the traditional Thanksgiving Dessert, then head to Ollia, where they're offering a Pumpkin Pie Cheesecake Macaron, as well Pumpkin Pie Cheesecake Mini Cakes. Head to their website to order yours ASAP. 
810C 16th Ave SW, More info here
Stalk the latest and greatest on 17th Ave:
Instagram: @17thavesw
Facebook: @17thavesw
Twitter: @17thavesw