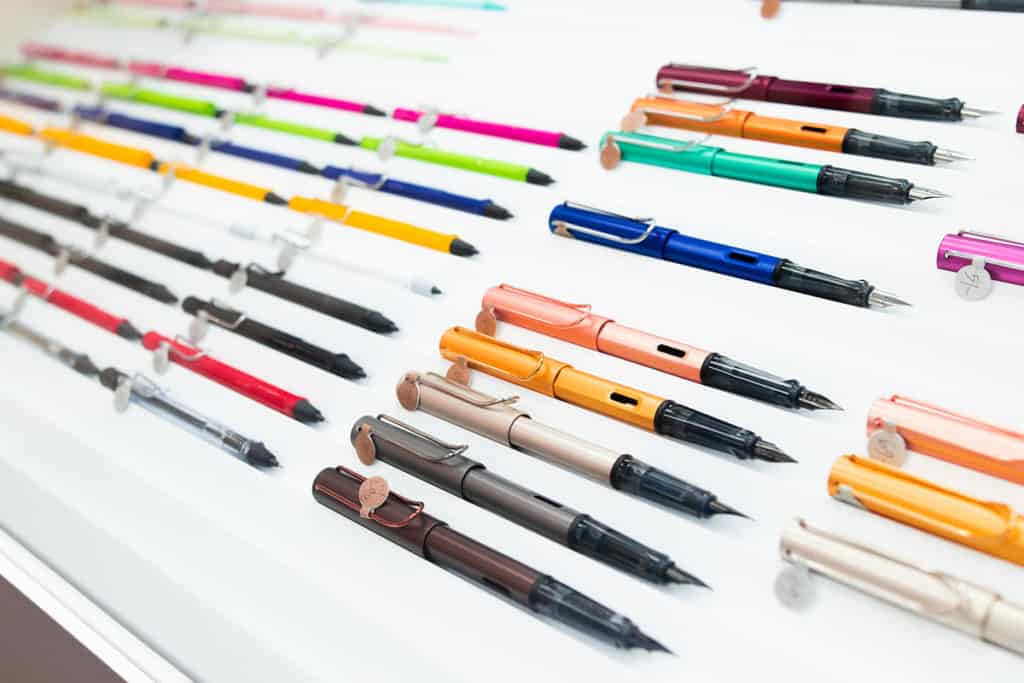 As usual, Summer has flown by in the blink of an eye, and with the recent announcement from Premier Jason Kenney, which states that in-person classes for grades K-12 will resume this coming September, students and teachers alike will be preparing to go back to school.
Schools have been closed for nearly seven months, so it's safe to assume that students will be in need of more back to school supplies than usual. Whether you need that fresh trim for your first day back, a colourful coil notebook, or a comfortable backpack to hold your new gear, 17th Ave has plenty of local boutiques, big name stores, and stellar services that are more than equipped to get you ready for school.
Back to School Hair Cuts and Wellness
It's been a long seven months since schools closed down, and for many of us, our beauty and wellness routines fell by the wayside. It's amazing what a fresh hair cut or facial can do for confidence, especially heading into a new school year. Check out one of the many beauty and wellness services on 17th Ave to ensure you're feeling your best come September 1st.
For a unique European beauty experience, check out Aloha Beauty Room, which offers European manicures and pedicures, customized organic facials, body sugaring and organic makeup application.
Barber Culture's team of skilled hair stylists are ready to give you that fresh, back to school trim. Home of the "Get Laid Fade," they also offer haircuts, buzz cuts, beard trims, line ups, designs and hot shaves.
One of seven Calgary locations, Diva Hair Salon has no shortage of hair and wellness services. In addition to cuts and trims, you can also receive skin care, hand and foot care, body care, makeup and tinting, bridal, spa for men and more.
This holistic beauty concept offers waxing, nail services, and skin treatments such as skin clearing treatments, and Vitamin C treatments. They also have monthly deals.
If you're looking to change up your hair after long months in quarantine, head to The Extensionist for their Vogue Pearl Extensions, which are colour safe, have a 7-month duration period, are completely hidden and don't include any chemicals, adhesives, braids, threads or damage.
The services offered at this local hair and beauty bar are endless. From men's and women's barbering, cuts, styling, highlights, and colour, to teeth whitening, waxing, nails, eyebrows, and Brazilian but lifts, there is no beauty need they can't help you with.
For special occasions, stop in at Joseph Saliba Salon, which offers a plethora of different cut and colour treatments, in addition to blowouts and up-dos.
For the boys and men who are heading back to school this fall, check out King and Co. Barber Studio for a style and cut, a hot shave, a touch up, a beard trim and more.
Head back to class with confidence thanks to Wink Lash and Skin Studio's variety of beauty services such as eyelash extensions, eyelash refills, brow henna, lash lifts, collagen and rejuvenation therapy.
Back to School Clothing, Shoes and Backpacks
Who doesn't love back to school shopping? You get to spend the day browsing for a new wardrobe, picking out fresh sneakers, and finding the perfect backpack to tie it all together. Find the essentials along 17th Ave, but don't miss out on some of the trendy, unique pieces and accessories that will really set you apart this fall.
With dozens of brands, both local and international, 27 has the latest trends and variety of clothing and accessories to get you outfitted for the upcoming school year. Book a complimentary styling appointment or a private shopping party with one of their knowledgable staff today.
As Calgarians, we know that the cold weather always seems to sneak up on us sooner than we would like. Prepare yourself this year at Arc'Teryx, with their selection of durable hard-shells, parkas, waterproof jackets and more.
Shop your favourite local brands and back to school essentials at Bamboo Ballroom, where you can also book a private shopping experience with a personal stylist. They're also selling cotton masks with an antimicrobial interior to ensure your safety on campus.
From face masks to lounge wear, dresses to outerwear, accessories to shoes and more, Blondie Boutique is equipped to fit you with any and all of your back to school essentials.
Prepare for the increase in reading and screen time at The Brass Monacle, where you can shop their curated collection of quality, eye-catching eyewear and glasses.
Shop your favourite designers and brands for accessible prices at Danielle's Consignment, where Danielle hand-picks high quality but previously used brands in near-new condition for you.
Shop for the entire family at Fjallraven, where you can find sustainable and durable items such as their popular Kånken backpack, which is made to spare kids from back problems, as well as technical outerwear and accessories.
Stand out on the first day with bold items or accessories from Kate Hewko Concept Store, where you can browse exclusive pieces picked out by Kate herself.
For those students, teachers and parents that are constantly on the go, Kit and Ace offers apparel that is not only flattering and comfortable, but functional. From lectures and presentations to your bike commute, shop both men's and women's product that will take you wherever you need to go.
For the latest in men's fashion, footwear and accessories, stop in at Less 17. They have a selection of popular brands such as Adidas, Nike, John Elliot, Maple, The North Face, Reigning Champ and more.
A fresh pair of kicks is one of the best parts of back to school shopping, and at Gravity Pope, they have an extensive selection of your favourite brands, including Vans, Blundstones, Adidas, Converse, Clarks and more.
With over 50 local and international brands, and a variety of apparel, accessories, jewellery, beauty and more, you will find at least one of the items on your back to school shopping list at Purr. They also have nearly 10 different variations and brands of masks to keep you protected this school year.
Shop all your back to school needs guilt free at The Grinning Goat, where their selection of kid's, women's and men's clothing, accessories, beauty products and shoes are all vegan.
Back to School Electronics and Supplies
For those who'd rather skip the apparel shopping portion of the day, head to these retailers to check out the newest electronics for your school year, along with distinctive stationary, journals, pens and more.
Head to Reid's for all your back to school supplies including stationary, fine writing utensils, journals, notebooks, books, printable paper, pens, pencils, art supplies, ink, pen refills and more.
Find quirky, novelty back to school items like decorative monthly and weekly planners, designer stationary, journals, pens and more. The Raven's Room also has selection of accessories and jewellery.
Steeling Home has a little bit of everything, and you are sure to find some of your back to school needs at their 17th Ave location. Shop back to school supplies such as stationary, journals, and books and browse their jewellery, apparel and accessories for back to school fashion.
From laptops to headphones, you can shop all of your back to school electronic needs at Best Buy on 17thAve. This location also offers a battery and electronics recycling program, a reserve and pickup option, and The Geek Squad, which allows you to talk through any device issues you may be having with one of their experts.
Canadian Tire on 17th Ave is your one stop shop for back to school essentials.With an expansive selection of pencils, binders, markers and more, as well as backpacks, and electronics, your shopping experience will be as quick and easy as possible.
For phone and computer accessories, electronics such as laser printer toners, HDMI cable and adapters and more, check out Hightain Electronics, where you can also inquire about electronic repairs.
Stock up for Cold and Flu Season
If we've learned anything in 2020, it is to take precautionary measures to protect yourself from illness. Now that it's been announced that schools will be back in session, grab your mask and stock up on the essentials to protect you and your kids this cold and flu season.
This 17th Ave pharmacy is open 8 a.m. to 12 a.m. every day, and offers flu shots!
Open 7 days a week, including holidays, London Drugs on 17th Ave has all your health and personal care needs to ensure you remain safe through these unprecedented times.
Check out Saje's plethora of essential oils and remedies for ailments and pain. Find essential oils for pain release, headaches, sleep, allergy release, immunity, stress release and more. They also have their pocket 'farmacy,' which includes five of their most popular remedies.
Last Hurrah of Summer Patio Season
As September fast approaches, it's our last opportunity to squeeze out every last ounce of summer sun and patio season that we can before the cold weather starts. When you head down to 17th to begin your back to school shopping, be sure to check out one of our MANY sunny patios, and enjoy a happy hour special and a few cold beverages.
Whether you're preparing to go back to work, to university, or to send your kids back to school, this is an essential part of shopping to ensure it's as smooth and stress-free as possible. Check out our expansive list of 17th Ave Patios here!