Rumor has it that Calgary is going to be hotter than Miami and Mexico City in the next week, and we're totally here for it. With temperatures pushing +35, we'll just be pretending we're on vacation somewhere tropical as we post up on a 17th Ave patio with a refreshing and icey cold cocktail. If you need a few suggestions for some of the best cocktails to try this Summer, we have plenty! Check out these Red Mile spots for tons of delicious drink options to cool you down this week. 
Lulu Bar 
We spend far more time than we should daydreaming about the cocktails at Lulu Bar, a local favourite by all accounts – after its 2019 opening, it was voted Best New Restaurant by Avenue Magazine in their March 2020 issue. In between South Pacific-inspired menu items like Fried Coconut Squid and Crispy Rice salad, you can sip on their acclaimed Tiki Tiki drinks and cocktails like the Mango Mai Tai, Root Beer Daiquiri or Pineapple Negroni. 
 510 17 Ave SW, lulubar.ca
Living Room 
It's no secret to Calgary residents that the Living Room pours the best Shafts in the city. The Kahula-espresso based concoction is poured over iced with skim milk, and is meant to be sucked back in one refreshing swig. This Calgary staple was invented and perfected at this 17th Ave spot, and is an essential for warm summer days spent patio hoping on 17th Ave. 
514 17 Ave SW, livingroomrestaurant.ca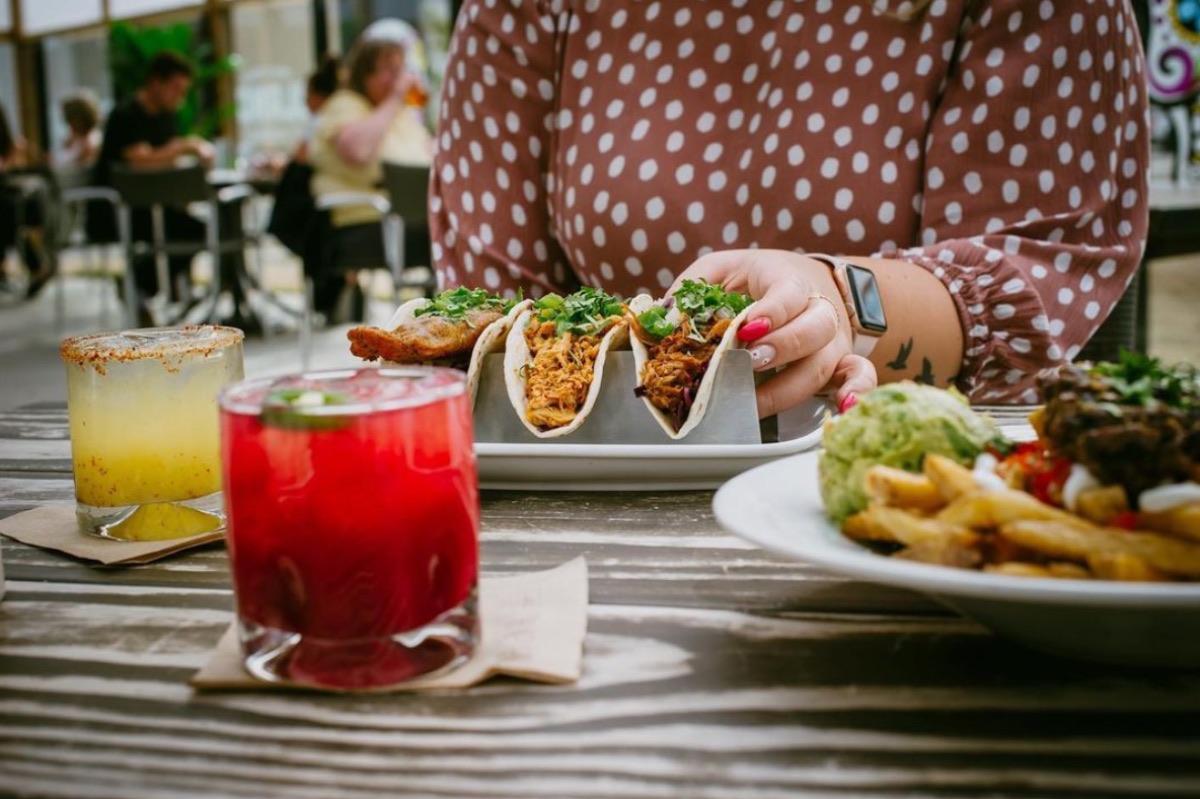 Blanco Cantina
We may not be able to travel to Mexico, but at least we can throw back a few margaritas on Blanco's 17th Ave patio, which is good enough for us! Available in flavours like chili coconut, raspberry jalapeno and smoky pineapple, you can order these tasty cocktails in a 1.5 oz serving, 2 oz serving, or a 9 oz serving – perfect for sharing. They also offer a number of different take-home margarita kits if you'd rather enjoy these tasty beverages at home. 
723 17 Ave SW, blancocantina.ca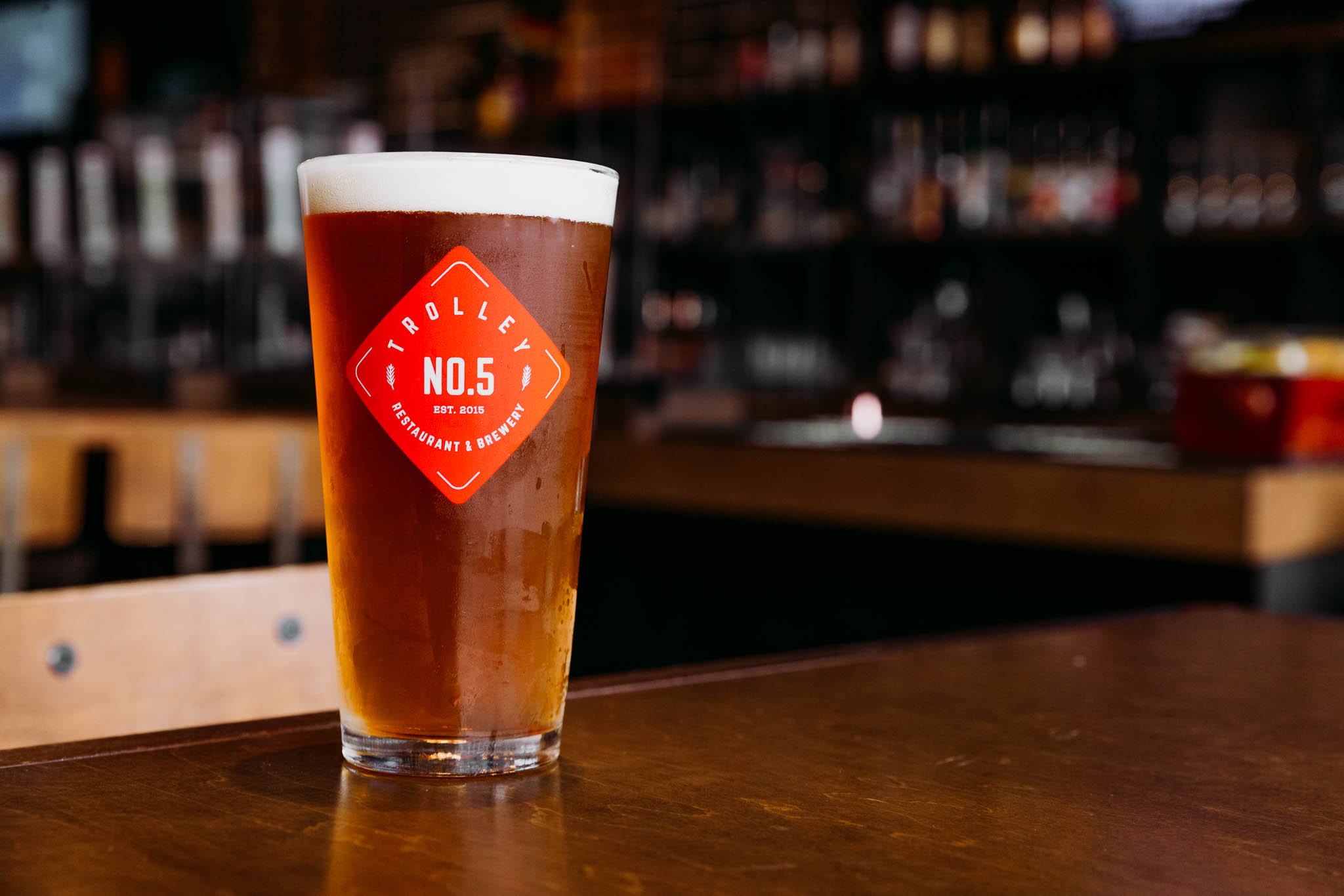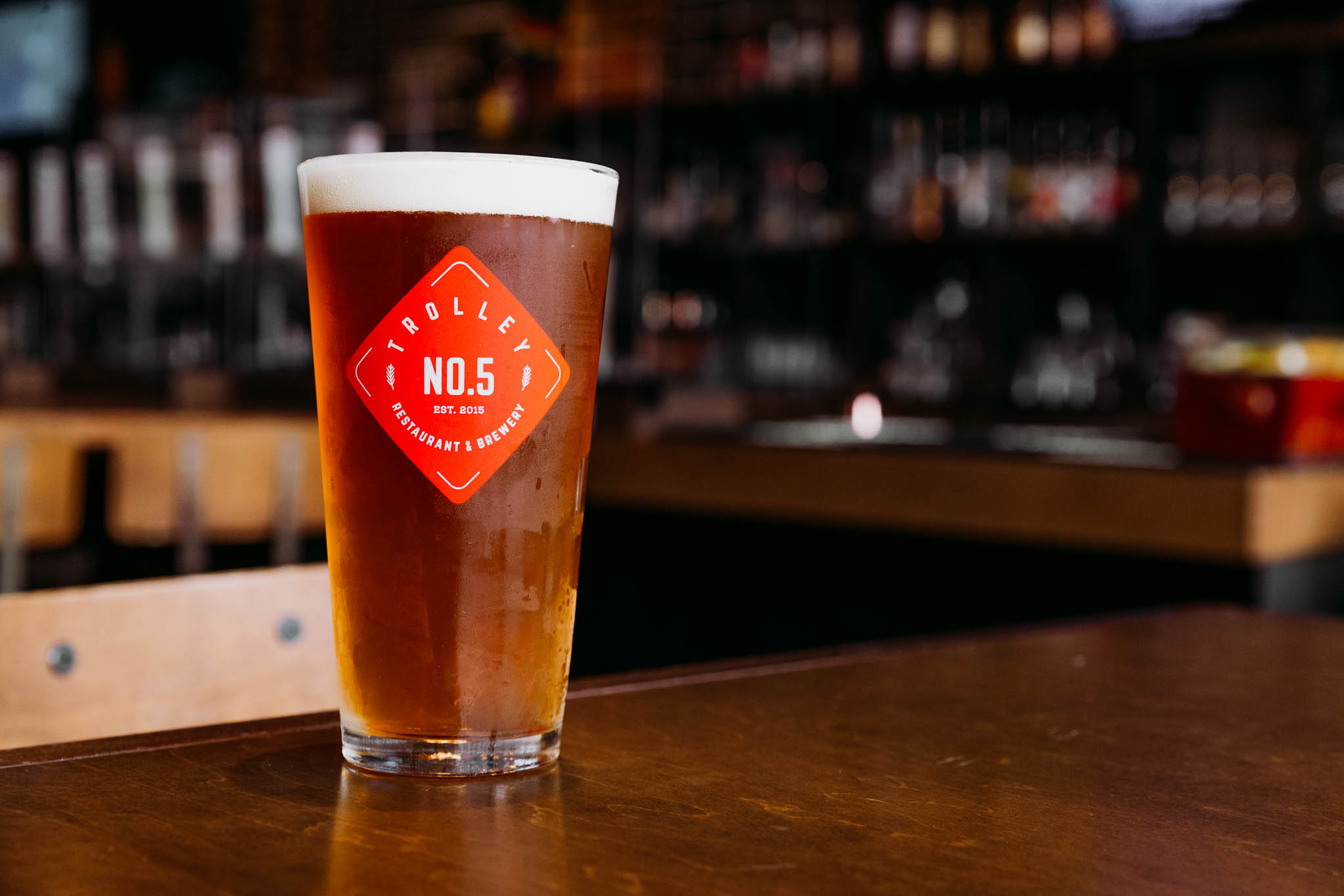 Trolley 5 Brewhouse 
Trolley 5's expansive tap room and brewery, which boasts two floors, plenty of patio space and views overlooking the Red Mile, is the ideal location to suck back a few of their made-in-house beers. A local beer lover's delight, Trolley 5 has their beloved core beers like the Derailed Pale Ale, featuring notes of tropical fruit and toasted malts, or their Beltline Lager, with its classic malt flavouring and German hops. Be sure to check them out online or in person to view their other seasonal and collabrive beers, available for a limited time only. 
728 17th Ave SW, trolley5.com
Chilitos Taberna
Nothing pairs with authentic Mexican food quite like a good margarita, which Chilitos offers both blended and served over ice – the bulldog is also a highlight, made in flavours like mango or blackberry, and topped with a Sol beer – but Chilitos has tons of other refreshing drinks to try next time you need something to wash down all the tacos. Go for their take on a Calgary classic, El Caesar, complete with vodka, worcester, tabasco, lime and Walter caesar mix, or tropical favourites like a Pina Colada or Tequila Sunrise. 
1309 17th Ave SW, chilitos.ca
Trio Restaurant and Cafe
Trio's drink menu consists of a variety of tropical cocktails, a perfect pairing with their delicious Egyptian dishes, as well a selection of fresh juice in flavours like orange, mango, and their special Trio lemon mint juice.
1504 16th Ave SW, triocafe.ca
Calcutta Cricket Club
This swanky 17th Ave spot plates up authentic Indian dishes and Bengali street food alongside a selection of fizzy, refreshing cocktails. Take a seat on their picturesque 17th Ave patio and wash back popular dishes like their Kati rolls or Papri Chaat with their renowned Crushable Gin and Tonic made with gin, mango, chilli and lime, or browse other revitalizing options like their Mango Lassi Gin Fizz, the Calcutta Cricket Old Fashioned or Haaldi Espresso Martini. 
340 17 Ave SW, calcuttacricketclub.com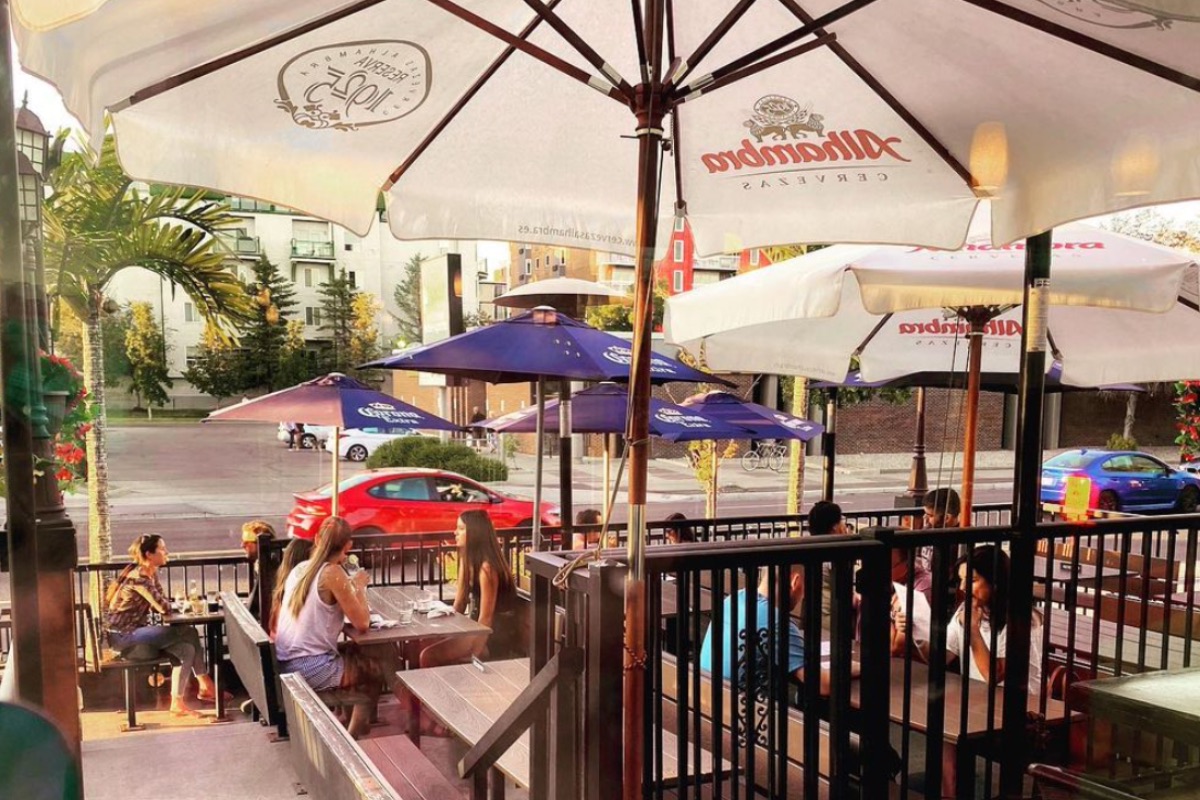 Las Canarias 
Las Canarias' spacious 17th Ave patio, delectable Spanish tapas and selection of Spanish wines will transport you on a mini-vacation to Spain. It may only be for the afternoon, but that won't matter while you savour their fruit Sangria paired with Croquetas caseras and Vieras a la plancha – homemade croquettes and seared scallops, just a few of the authentic assortment of Tapas you can munch during your visit. 
1129 17 Ave SW, lascanarias.ca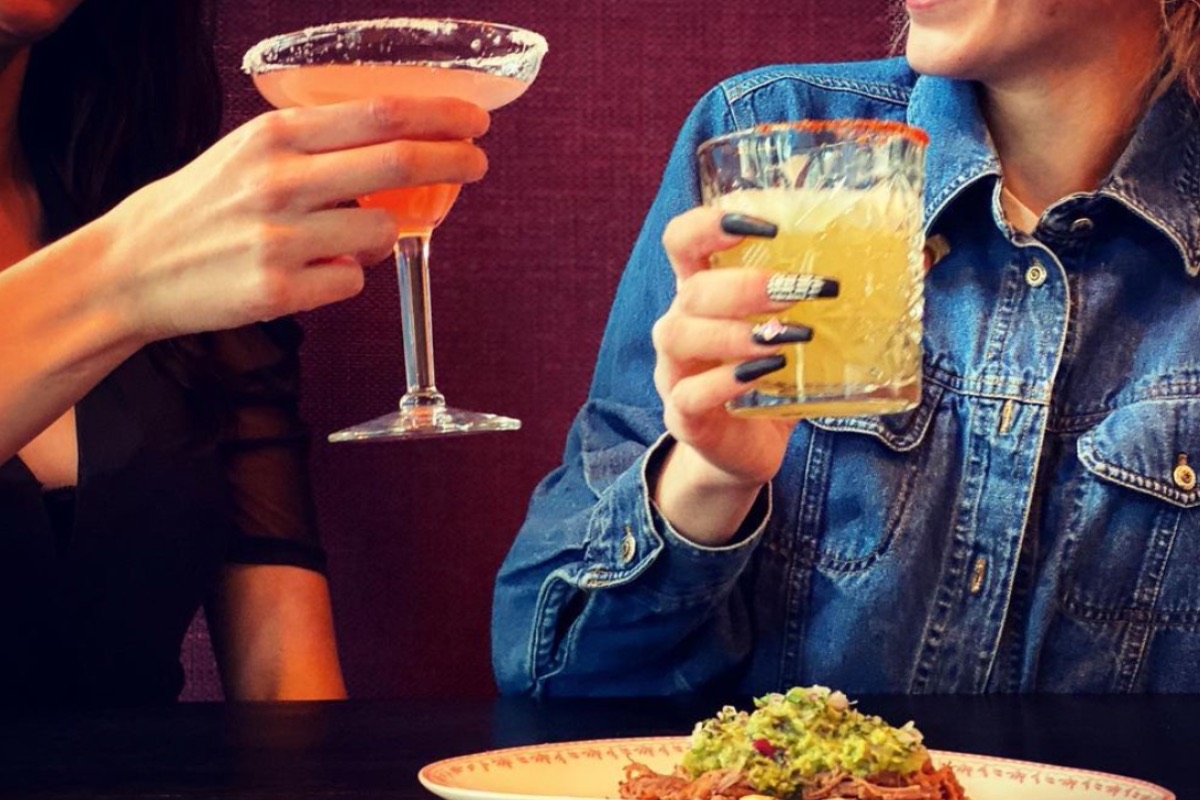 Gringo Street 
If you've tried Gringo Street's inventive take on Latin Street Food – think tuna ceviche, cauliflower queso tacos, and Thai curry empanadas – then you know you can expect nothing less than the unexpected when it comes to their cocktail menu. Margs in flavours such as wild cherry, grape & mint or lychee & apple are certainly a highlight, but we would be remiss if we didn't mention their tangy orange & apple white sangria or their famous mexicola cocktail made with dark rum, cherry puree, orgeat, coke and cherry bitters. 
524 17 Ave SW, gringost.com
Chakalaka 
17th Ave's newest restaurant boasts both a rooftop patio as well as a streetside patio, along with globally-influenced tapas and an innovative cocktail list. Sip on options like the Machu Picchu, Chakalaka's take on the Peruvian specialty made with pisco, aperol, lemon, simple syrup and egg white; or the Tokyo Drift, a Japanese-inspired beverage made with Japanese whiskey, ume plum sake, peach liqueur, sesame orgeat, lemon, yuzu and egg white. 
1410 17 Ave SW, chakalaka.ca
Don't forget to check out our What's On page to stay up to date on the latest events and happenings on 17th Ave this Summer!
Stalk the latest and greatest on 17th Ave:
Instagram: @17thavesw
Facebook: @17thavesw
Twitter: @17thavesw