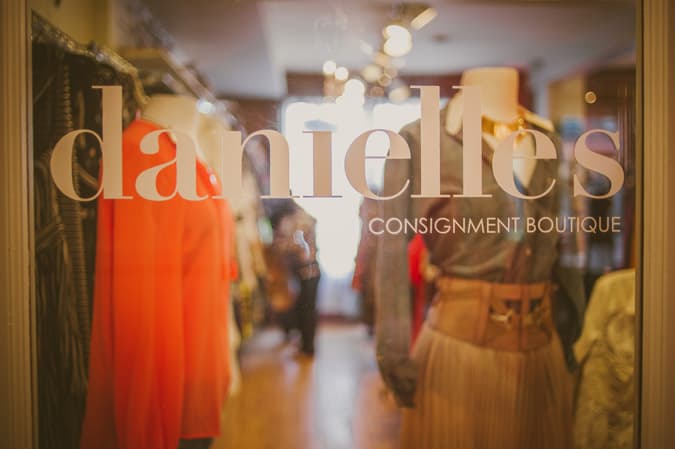 They say walk a mile in somebody else's shoes — we would definitely be more inclined if we knew they were designer. Danielle's Consignment Boutique (908 17 Ave S.W.) offers hand-picked, pre-loved designer clothing and accessories all with hopes they will be loved again, and in a new inspiring way. True to form, owner Danielle Hadden oozes style, but what sets her and her loyal customers apart is the sexy, savvy nature of consignment.


Everyday Danielle selects near-new items with labels like Prada, Louboutin and DVF making their way to the floor of this sweet little boutique. The clothing is well loved but there are rules to this consignment trend (read: clothing must be in perfect condition, no older than two years and freshly laundered).


High-end designer clothing wears longer and is built to last – you'll be sure to find classic pieces to build your wardrobe for any season. The quality on the racks is a pleasant surprise but you will quickly come to expect it – Danielle's picks are mindful and entirely informed by Calgary women's preferences.


Looking sharp doesn't have to break the bank and Danielle's is an excellent reminder that the extra effort never goes unnoticed. Her philosophy is simple — "style is a solo mission." Any one of us can go to a mall and recreate suggested outfits, but the thrill is in piecing together a look as unique as yourself with a signature touch.

Clothing and shoe shopping aside, the real fun is settling up – with exceptional prices to start, the coveted colour coated tags can sometimes be a jackpot – don't bat a pretty eyelash if you find yourself with an additional discount on the way out. Sexy but not spendy? Danielle, you are a perfect ten.
Stay up-to-date on new items at Danielle's by following them online below:
Facebook: facebook.com/Danielles.Consign.BTQ
Twitter: @danielleconsign